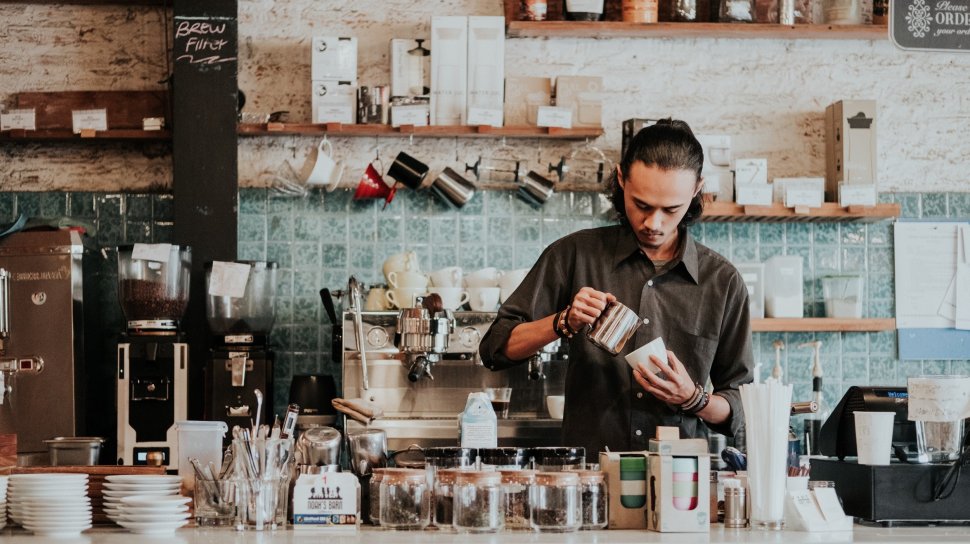 Suara.com – Coffee is a type of popular drink among the people of Indonesia. The contemporary coffee brand, Kopi Kenangan, for example, has become one of the most popular retail coffee shops in Indonesia
Kopi Kenangan CEO & Co-founder – Edward Tirtanata said, one of his main focuses is introducing quality local coffee to Indonesian consumers, as well as overseas.
In March 2020, Kopi Kenangan built a training and professional development center in the food and beverage sector. This is done to develop talent and ensure that the quality of products and services is always maintained.
Named Kenangan Academy, the training center was first built and is located in Pakubuwono, South Jakarta.
Read Also:
The Viral Barista in Cold Sweat is scolded by the customer, the ending of the plot twist is over
Currently, Kenangan Academy is expanding its reach to Surabaya and is focused on becoming a training center for prospective baperistas (baristas) in Central Java, East Java, Bali, South and East Kalimantan.
On August 22, Kopi Kenangan also just celebrated its fifth anniversary, which was celebrated with the name of Former National Day or HARMANAS.
Edward said he had no idea how Kopi Kenangan had existed for five years and continued to serve high-quality coffee to the people of Indonesia.
"All of these achievements are of course the hard work of the entire Kopi Kenangan team. We are committed to continuing to serve drinks and food with high quality local flavors for all of our loyal customers," he said, quoted from a press release, Wednesday (24/8/2022).
To further enliven HARMANAS 2022, there is also a special promo that is limited and only valid during HARMANAS.
Read Also:
Order Coffee Online with Special Requests, Notes Given by Successful Baristas Make the Public Laugh
The promo is in the form of a 20 percent discount for purchases using a Kopi Kenangan tumbler as well as a special offer worth IDR 55K for the purchase of three Kopi Kenangan Mantan + two Classic Chocolates or two Kenangan Milk Teas.