Suara.com – The father of the Deputy Governor of East Java Emil Dardak, Achmad Hermanto Dardak has been buried at the Kalibata TMP on Sunday (21/8/2022) morning.
Hermanto Dardak's funeral was led by the Minister of Public Works and Public Housing (PUPR), Basuki Hadimuljono.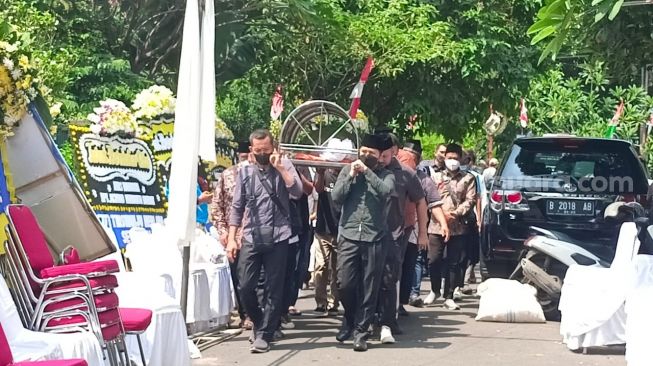 Seen from afar, Emil Dardak with his wife Arumi Bachsin did a flower-sowing procession. They are also surrounded by next of kin who offer their last greetings.
In his remarks, Emil Dardak thanked Basuki Hadimuljono for leading the funeral ceremony for his father. He also hopes that his father will be remembered as part of PUPR, not just working there.
Read Also:
Arumi Bachsin's Unusual Attitude Before His Death, Emil Dardak: Close Up Photo Print
"Mr. Ceremonial Inspector, I know very well that as the Minister of PUPR, he always advised not to be a person who works in PU, but to be a PU. Hopefully in the eyes of the minister, the late papah was a PU person, not just someone who worked in PU," said Emil. Dardak in his speech.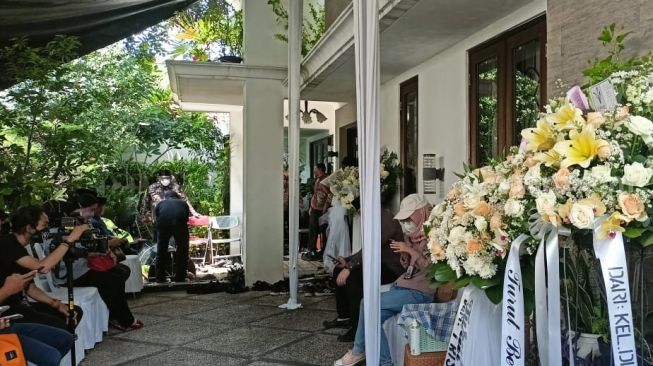 Emil Dardak also remembers his father figure. He still remembers his mother's story that the deceased almost every day came home late for work.
"He tells almost every day papah comes home late, not as a complaint but more as a sense of pride," he explained.
Previously reported, Hermanto Dardak had an accident on Saturday (20/8) at around 3.20 WIB. The Innova car numbered B-2739-UFZ which he was traveling in had an accident while driving from the Kalikungkang GT direction to Jakarta.
Allegedly because the driver was sleepy, the car hit the back of the truck and was badly damaged.
The accident resulted in Hermanto Dardak's death. While the driver who took him, Angga Saputra (30), was injured.
Read Also:
Father of Accident, Emil Dardak Had to Ask for Help: Not Long Time, Confirmed Death
The death of Hermanto Dardak left a deep sorrow for the family.