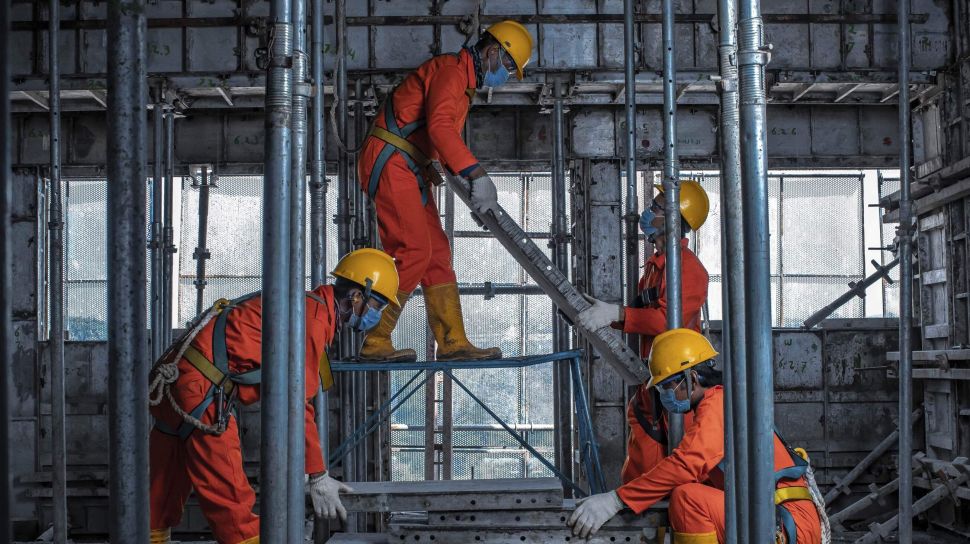 Suara.com – State-owned construction company PT PP (Persero) revealed that the acquisition of new contracts until the end of July 2022 amounted to Rp. 13.55 trillion, growing 41.90 percent compared to the same period the previous year (yoy) of Rp. 9.55 trillion.
"The company is still pursuing new contracts this year to achieve the targets set by management," said PT PP Corporate Secretary Bakhtiyar Efendi.
In order to maximize the acquisition of new contracts this year, the company will focus on strategic projects owned by the Government and BUMN.
To note, the acquisition of new contracts that have been achieved until the end of July include the construction of the Kalibaru Terminal Project Phase 1B of the Tanjung Priok Port of Rp. 3.83 trillion, the Semarang-Batang Pipeline project of Rp. 1.06 trillion, the construction of the Pertamedika Sanur Bali project of Rp. 621 billion, Work The Earthwork Unit Rate is IDR 421 billion, additional work for the Benoa Pier construction project is IDR 232 billion, and the Halim Perdanakusuma Airport Jakarta project is IDR 207 billion.
Read Also:
Until July, PTPP Recorded New Contracts Of Rp13.55 Trillion
Until July 2022, new contracts from SOEs dominate the acquisition of new contracts with a contribution of 74 percent, followed by the government at 22 percent, and the private sector at 4 percent.
The composition of the project acquisition consists of the Parent at 70.18% percent and the Subsidiary at 29.82 percent. Meanwhile, based on the company's business line, the composition of the company's new contract acquisition consists of the construction service business line (infrastructure work and civil works, buildings, toll roads and bridges) by 62 percent, Engineering, Procurement, and Construction/EPC by 8 percent, subsidiaries by 30 percent.
Bakhtiyar said, the company has also announced the results of the company's financial performance as of June 30, 2022 (unaudited) with the results in the second quarter of 2022 recording an operating income of Rp9.02 trillion or growing by 39.74 percent yoy compared to the achievement in 2021, which was Rp6. 457 trillion.
"The company also recorded an increase in the gross margin value of 13.61 percent, the achievement of which improved from the same period in 2021 of 12.36 percent," he said.
As of the second quarter, the company has absorbed capital expenditures (Capex) of Rp. 1.90 trillion or grew by 115 percent yoy compared to the absorption in 2021 of Rp. 882 billion. The capex is used to finance follow-up and carry-over investment projects.
Read Also:
State-Owned Enterprises and Private Sector Will Be Assigned to Assist Indonesia's Food Security
As for the composition of Capex absorption until the second quarter of 2022, the main subsidiaries are Rp. 645 billion, non-main subsidiaries are Rp. 1.23 trillion, and affiliates are Rp. 16 billion.