Suara.com – Luna Maya was rushed to the hospital after making a collaboration video with Bobon Santoso by eating spicy Paqui chips from America.
At first, Luna Mayu immediately coughed when she just ate a bite of Paqui. However, he wants to continue to accept the challenge from Bobon Santoso to eat Paqui which has been mixed with omelet mixture.
After that, Luna Maya began to feel unimaginably spicy. In fact, the asthma suffered by Luna Maya immediately relapsed after choking.
Luna Maya was immediately taken to the hospital by ambulance when she began to feel pain and difficulty breathing.
Read Also:
Detected in New York, here are the symptoms of the polio virus that can cause paralysis
"I'm sorry for Luna Maya. Sorry Sis Luna. Sis Luna, sorry Sis Luna. It's been a while for this video. I'm sorry for Luna Maya. Hopefully nothing happens," said Bobon Santoso to which Luna Maya only answered with moans of pain through his personal YouTube channel.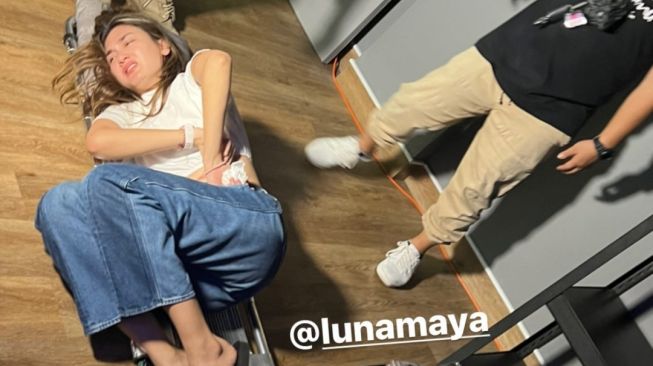 Reported from Alodokter, shortness of breath after eating spicy food may be caused by heartburn. Heartburn is caused by stomach acid and usually has symptoms of heartburn. This condition can be caused by several factors, such as:
Eating too much spicy and oily food, caffeine, soda and chocolate
Increased stomach acid due to stress or anxiety
Helicobacter pylori infection
Eat too much and fast
Overweight
Smoking
Use of NSAIDs (Non-Steroid Anti-Inflammatory Drugs)
There are also other conditions that can cause difficulty breathing after eating, such as:
Allergic reaction to food
Asma
Disorders of the lungs
Disorders of the heart