Suara.com – One of the leading US media outlets has criticized the handling of monkeypox in the United States, The Boston Globe.
In its latest report, The Boston Globe criticizes the slow response to monkeypox, which has the potential to lead to a health catastrophe.
"Surprisingly, public health officials and political leaders responded to monkeypox by repeating almost every mistake they made in 2020 with COVID-19, namely limited access to testing, inefficient vaccine management, administrative barriers to accessing treatment, and communication. that is bad for the public," wrote the news published on Monday (15/8), as reported by ANTARA.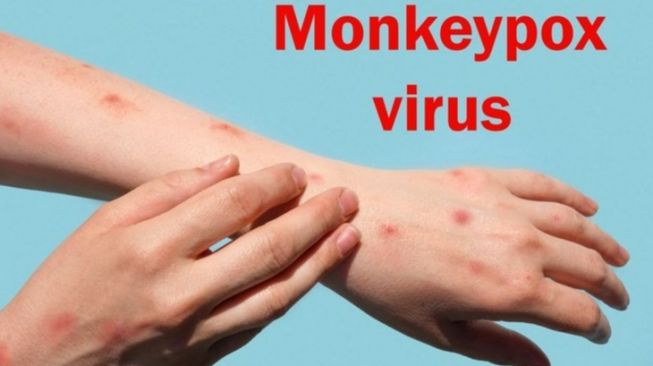 The lack of urgency in the federal government's response coupled with the impact of monkeypox on gay and bisexual men also recalls the neglect shown by local, state, and federal leaders in the early days of AIDS, the report said.
Read Also:
Poxy McPoxface, TRUMP-22, and Mpox: Why Should the Monkeypox Name Be Changed?
"As a result, the country is experiencing another public health disaster that could, and should, be avoided," the report said.
New Facts about Monkeypox
A new fact of monkeypox was revealed by infection experts, that monkeypox can still be transmitted even though the patient has not removed skin lesions or monkeypox wounds.
Internal Medicine Specialist, Infectious Disease Consultant, dr. Robert Sinto Sp.PD said this fact was revealed based on the finding that 26 percent of monkeypox patients did not feel they had contact with an infected person.
So that even if the skin lesions or monkeypox rashes have not been removed and only limited to fever and headache, that person can already transmit the virus.
Read Also:
Mead Reservoir Water Reduces Due to Summer, Americans Threatened by Water Crisis
"Only when the initial complaint appears, the initial symptoms such as fever, headache, the person concerned has started to be potential as an infectious agent, not waiting for the skin lesions to appear," said dr. Robert in the discussion at the Faculty of Medicine, University of Indonesia (FKUI).