Sexual harassment until now it still continues to overshadow and become a scourge for society, especially women. This is because the majority of victims of sexual harassment are women. Especially when doing activities outside the home, such as public transportation, sidewalks, to shopping places, this action cannot be separated.
Unfortunately, the victim is often the one to blame when there is a sexual harassment case, for example the way she dresses. In fact, launching from Detik news, the results of a survey conducted by the Coalition for Safe Public Spaces (KRPA) stated that there was no relationship between women's clothing as a cause of sexual harassment. According to the survey, 17 percent of the number of victims of sexual harassment came from women who wore hijabs who in fact covered their clothes. In fact, it is undeniable that people with disabilities are also vulnerable to experiencing it.
So, what should you do if you become a victim of sexual harassment in a public space? Here's the review.
Protect Yourself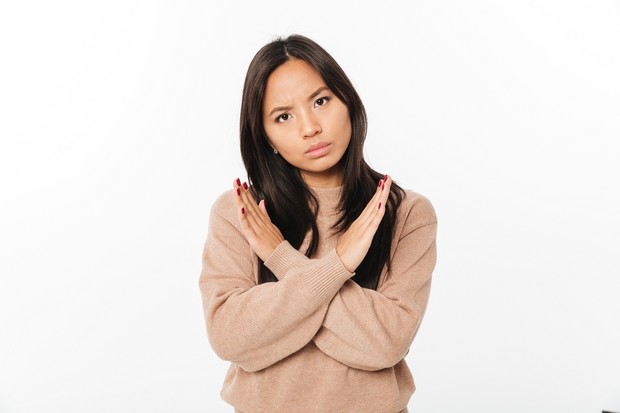 Dare to Say No/Photo: Freepik.com/drobotdean
The main thing that is important and can be done when someone experiences an act of sexual harassment is to protect themselves from more dangerous possibilities. One form of protection that you can do to fight sexual harassment predators in public spaces is to take a firm stand against the perpetrators. If this is not possible, you can scream as a sign for help to the environment and find a safe place.
However, having the courage to speak up and confronting the perpetrators at the time of the incident is not easy. Victims may experience shock, panic, fear, stiffness, and immobility. This condition itself is known as tonic immobility, which is temporary paralysis of a person when facing an intense threat, such as sexual harassment.
In addition, the thing you can do to protect yourself from sexual abusers is to always keep an emergency number at smartphone. Always keep emergency numbers such as friends, family or the police. Add the third phone number to the speed dial list so it doesn't take long when you need help in an emergency.
Occurrence Evidence Documentation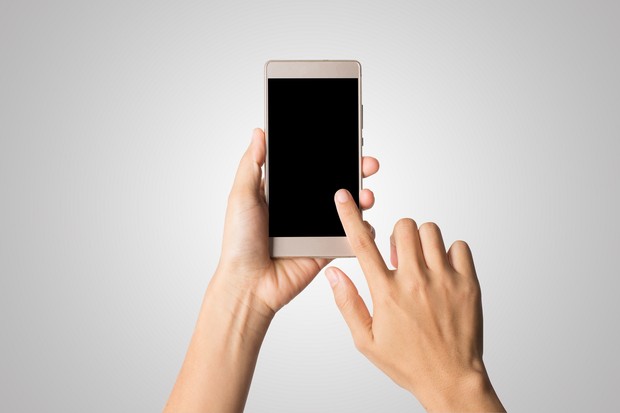 Document Acts of Sexual Harassment/Photo: Freepik.com/jcomp
To be able to report perpetrators of acts of sexual harassment to the law, of course the most important thing that is needed is evidence. For example, some time ago there was an alleged sexual harassment incident experienced by a woman in Manado while in a taxi online, he documented the unpleasant incident as well as asked for help from others through a live broadcast that he shared through social media. Documentation that you can do can be in the form of notes in books, cellphones, to taking pictures and videos.
Report
When you manage to document the unpleasant experience, such as at a public shopping mall, you can report it directly. Plus, if there are witnesses who help you fight these actions, this will further strengthen the evidence you have so that you can report them to local security.
Do not blame yourself
Many victims of sexual harassment often blame themselves for the incident, such as the style of dress, behavior, and others. Reported from secondsHealthaccording to Anastasia Sari Dewi, founder of the Anastasia and Associate consulting center, it is important to ensure that you do not generalize about acts of sexual harassment that are accepted as a form of self-blame, self-esteem, and self-worth.
Share Stories to People Near You
Illustration/Photo: Pexels
Beauties, it is undeniable that feelings of shock, fear, and trauma will attack you when you experience sexual harassment. But don't let this be kept to yourself. Try to tell the people closest to you who you trust and make you comfortable to tell.
Because trauma recovery from the incident requires other people to be able to ease the emotional and psychological burden. Reported from MS Magazine, by sharing the story with others, it can also help to remove the stigma about the victim as being in the wrong. Not only that, it also opens up opportunities for others to share similar experiences.
***
Want to be one of the readers who can take part in various exciting events at Beautynesia? Come on, join the Beautynesia reader community, B-Nation. The method REGISTER HERE!
(sound/sound)