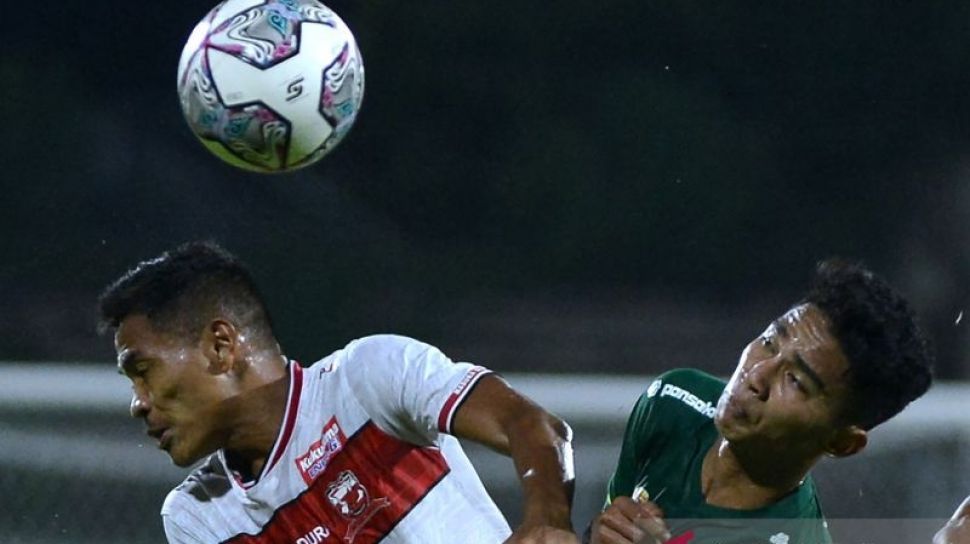 Suara.com – Dewa United FC midfielder Asep Berlian admitted that he was enthusiastic ahead of the 2022/2023 BRI Liga 1 match which would reunite him for the first time with Madura United, a team he had defended for quite a long time.
Asep is not a foreigner in the Madura United squad, because the Bogor native had previously played for Laskar Sape Kerab for six seasons before finally joining Dewa United.
Asep, quoted from the club's official website on Wednesday, also admitted that he was happy to receive a positive response from supporters of his former club, Madura United, on social media.
"Madura United supporters welcomed me well via DM (direct message). Of course this is something to be proud of for me. They always respect and appreciate me even though I am no longer at Madura United," Asep said as published by Antara.
Read Also:
Madura United Coach Maximizes Preparation for Dewa United
However, Asep emphasized that he would continue to play professionally in the field to achieve maximum results for Tangsel Warriors, the nickname of Dewa United.
"But on the pitch, I am ready to be professional. Meeting former teams is something normal in football. So I hope for the best results in favor of Dewa United FC," he said.
Regarding the strength of Madura United, Asep admitted that his former team was much more consistent than last season.
"Madura United this season is quite consistent, different from last year. That's something we must be aware of. The point is we have to focus on Friday's match," said Asep.
Asep also praised the figure of the Madura United coach, Fabio Lefundes, who he knew very well and gushed the Laskar Sape Kerrab squad to the maximum.
Read Also:
Don't want to share points in three home matches, Borneo FC is determined to maintain the awesomeness of Segiri Stadium
"Coach Fabio, he is a good coach. Personally he is a good person and as a coach he likes hard-working players," said the player who had undergone the senior Indonesian national team TC.