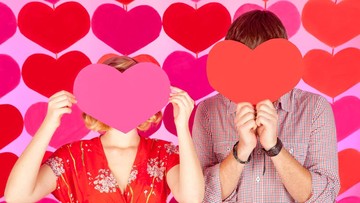 Newsdelivers.com, Insertlive –
A 15-year-old girl from India is suspected of having a strange way of proving her love for her lover.
However, this strange method was considered crazy and beyond reason because the girl dared to inject her lover's blood into her body.
Not random blood, because the lover apparently has the infectious disease HIV.
Launching from Oddity Central, A teenage girl from Assam, India is willing to inject her body with her lover's blood to show her love.
The unnamed girl is said to have been in a relationship for three years.
The introduction of the two started from Facebook until they finally met and decided to make love.
It was also said that the girl's lover had tried many times to ask her to elope but was always thwarted by her parents.
This time, the girl chose to inject her body with the blood of her HIV-positive lover in order to live together.
Meanwhile, the police have arrested the girl's lover.
The girl's parents have also made a report against the boy.
Currently, the girl is still under the supervision of the doctor and may have to take medication for the rest of her life to prevent the HIV virus from destroying her immune system.
(dis/dis)