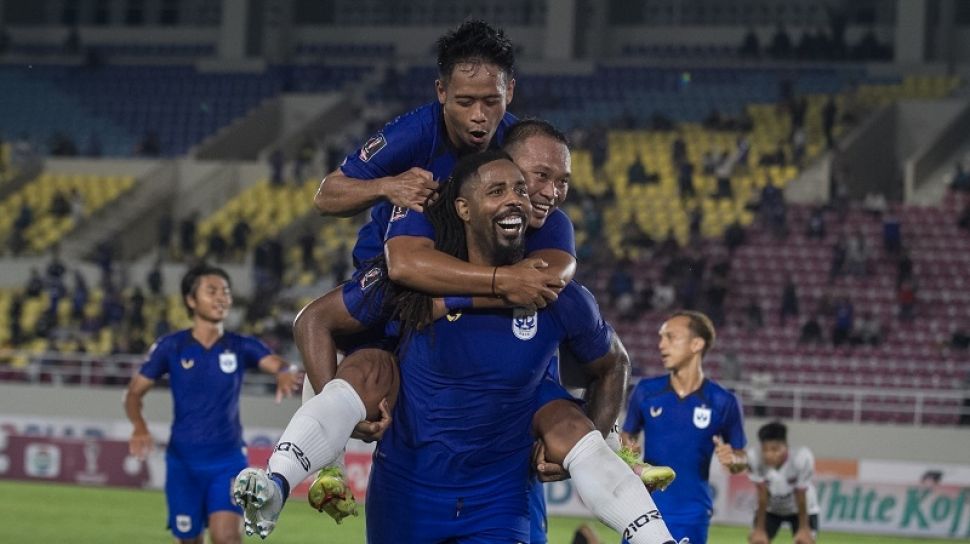 Suara.com – PSIS Semarang will undergo the fifth week of the BRI Liga 1 2022/2023 match by hosting Persik Kediri at the Jatidiri Stadium, Semarang on Thursday (18/8/2022) afternoon.
Ahead of the match against the team from East Java, Laskar Mahesa Jenar got a breath of fresh air after several players who had previously suffered injuries were reported to be improving.
According to Yoyok Sukawi as CEO of PSIS, several injured players, such as Fredyan Wahyu, Eka Febri and mainstay striker Carlos Fortes, have improved before facing Persik.
"From the medical team's report, several players who were previously absent against Persib such as Fredyan Wahyu, Eka and Fortes, their condition continues to improve day by day," said Yoyok Sukawi, Wednesday (17/8/2022) as quoted from the New Indonesia League website. .
Read Also:
Bali United Beware of Resurrection of Host Barito Putera
"Fredyan Ucil is back fit and ready to play. Then Eka too, medically is okay. It's just that he has to slowly restore his confidence because the injury is not just a medical issue."
"Even so, Fortes, from the medical team's report, he continues to improve and in the last few days he has been training regularly with the team. Of course we hope that all three will be ready when the coaching team starts tomorrow. Please pray for all PSIS supporters," continued Yoyok.
PSIS itself in the match against Persik Kediri needs full points to secure a position in the standings. Currently, PSIS is still ranked 13th with a value of four results from four games, one win, one draw and two defeats.
PSIS Management is also optimistic that Sergio Alexandre's team are ready to give three points to the Blue Panzer and Snex supporters tomorrow afternoon.
"Because this is a home game, of course we hope that tomorrow we will be able to win the match and we are optimistic that the children can. The important thing is to try and work hard throughout the match," said Yoyok.
In the fourth match last week, PSIS had to admit the superiority of Persib in Bandung with a thin score of 1-2. Coach Sergio Alexandre hopes his team will be able to rise and secure maximum results in the match against Persik later.
Read Also:
Madura United Coach Maximizes Preparation for Dewa United