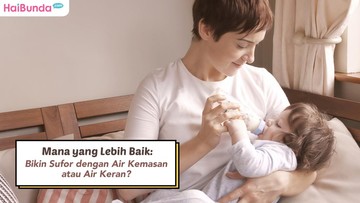 haibunda |
Haibunda

Tuesday, 16 Aug 2022 18:50 WIB
Milk for children is given to increase nutrition and strengthen their immune system. The main ingredient for making milk, apart from milk itself, is of course water, Mother. Given that water is not produced in the human body, it is your job to make sure your child is properly hydrated. Cleanliness of the water is a very important thing to note, you know.
Then, which is better to make milk, with bottled water or water from the tap? Check out the explanation in the video, yes, Mother.

Share yuk, Bun!