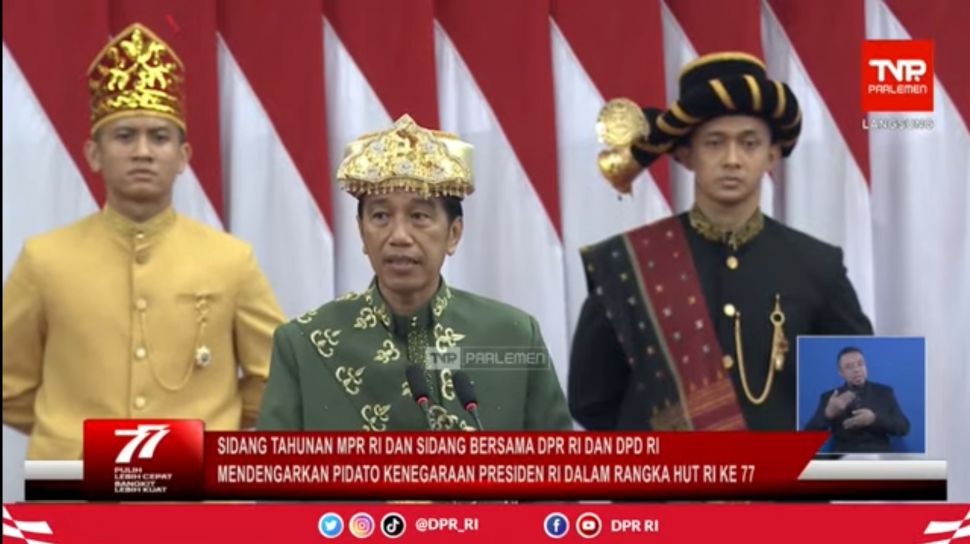 President Joko Widodo again touched on the development of digital startups that have reached the Unicorn and Decacorn levels.
The term Unicorn for this company is back in discussion because Jokowi claims that several Indonesian companies have reached this level.
Unicorn is a term for a business or startup company that has a valuation value of more than 1 billion US dollars. This value if converted to Rp. 14 trillion.
This term appeared for the first time that shocked Indonesia and became a conversation, namely at the 2019 Presidential Candidate Debate. The 2019 Presidential Candidate Debate presented President Joko Widodo and Ma'ruf Amin with Prabowo Subianto and Sandiaga Salahudin Uno.
Also Read:
What is a Financial Note? Speech Read by Jokowi at the 77th Independence Day Commemoration
No less interesting, although world companies have reached unicorns, it turns out that Indonesia also has companies that have reached the unicorn level. Some of them are Xendit, Bibit, Magic, Bukalapak, JD.ID, Ovo, Tiket.com, Traveloka, Kopi Kenangan, Blibli, and so on.
The term Unicorn intersects with the terms Decacorn and Hectocorn. The difference is seen in the valuation value achieved by a company. Decacorn is a startup term that has a valuation of up to US$ 10 billion. Unlike Hectocorn.
Hectocorn is a startup with a valuation of US$100 billion. Valuation is the value of the company which is calculated in the same way as conventional companies. In Indonesia, no company has yet reached Hectocorn.
Naming this Unicorn in Greek mythology is a horse from India that is special. It has horns on its head. This horn is rumored to be able to neutralize poison. That's why many people glorify it and embed the term unicorn in various ways.
The term Unicorn was originally used by Aileen Lee, a capitalist from the United States in 2013 to refer to startup companies that have a valuation value of US $ 10 billion. Until now, it is known that companies that have reached the Unicorn level have reached hundreds in the world since 2021.
Also Read:
Rows of Jokowi's Traditional Clothes from Year to Year, Steal Attention with Archipelago Fabrics
Not all businesses can get a Unicorn title. The company must achieve a predetermined valuation. In addition, there are characteristics of the Unicorn company, namely having business innovations that are different from existing businesses, focusing on a service to consumers, operating in technology, private ownership.
Thus the explanation of what a unicorn is. Furthermore, it is known that not all companies can reach the level and can be called unicorns. The company must achieve a certain valuation value and meet certain conditions. In Indonesia, there is no company that has the Hectacorn level.
Contributors: Annisa Fianni Sisma