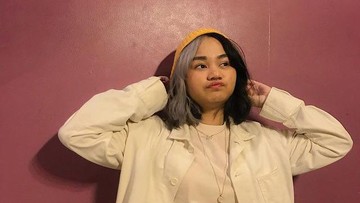 Newsdelivers.com, Insertlive –
Mima Shafa, the first daughter of Mona Ratuliu and Indra Brasco, shared a story about her mental illness. Mima Shafa admits that she is struggling to get up from her mental illness.
Mima Shafa decided to share her life story so that more people would care about mental illness. Mima Shafa admitted that she started to feel something strange about her since she was 11 years old.
Currently Mima Shafa is still undergoing observation accompanied by a psychologist and psychiatrist.
"Right now, it's still under observation by psychiatrists and psychologists. Previously I had felt suicidal thoughts and others about 4 years ago. It's also called mental health, I don't know when it will happen again," said Mima Shafa when talking on the Pagi Pagi program Ambyar Trans TV, Tuesday (16/8).
Princess Mona Ratuliu admitted that it was hard to go through everything. Mima Shafa said there was pressure from within him. Even so, Mima Shafa feels grateful because she continues to receive support from her family and closest people.
Mima Shafa said that her mental illness could just appear without any particular event.
"Sometimes nothing (is felt). That's most of the time," said Mima Shafa.
"We've been living and it turns out that it's been happening since elementary school. Suddenly I got a call from school, Mima said, 'I'm short of breath,' asking to be taken to the ER. Back and forth like that. Have you ever been to a pediatric specialist gerd finally asked what problems you have at school, try to go to a psychologist. (Direct account) Why did you go to a psychologist? It turned out to be a panic attack," he continued.
At first Mona Ratuliu and Indra Brasco were confused and didn't know what was really going on with their daughter. Moreover, at that time not many people knew about mental illness.
Mima Shafa explained that panic attack and the depression he felt were two different things.
"If panic attack Feelings of anxiety and feelings of depression are different things. Sometimes I feel anxious without being depressed, sometimes I can be depressed without feeling anxious. But if it's as simple as being anxious in public, there are many people who can trigger my anxiety," said Mima Shafa.
"If it's okay, sometimes it's okay," said Mona Ratuliu.
Mona Ratuliu also said that Mima Shafa could suddenly cry without anything to cry about. Now Mona Ratuliu feels more relieved because Mima Shafa is more open to her about how she feels.
"Yesterday, I liked to be alone in my room. Now, sometimes I go to my room and say, can I ride in your mother's room crying," explained Mona Ratuliu.
"Sometimes locking yourself in your room can be a symptom of depression. It's to go out of the room, take food, drink, it's a lot of effort. Getting out of the room is really difficult. For example, I want to go get ready where I want to go, I wash my face, get ready , it feels like I'm really dizzy, like I'm going to faint, nauseated, until I cry," concluded Mima Shafa.
(cpr/fik)