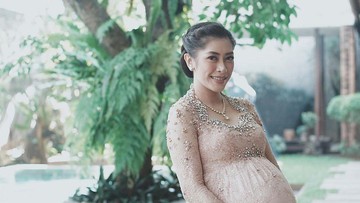 Newsdelivers.com
–
Aliya Rajasa decided to use a sterile contraceptive method after giving birth to her fourth child. This 36-year-old woman wants to focus on raising her children, Mother.
According to Aliya, raising children is also an important responsibility as parents. But apart from this responsibility, Aliya decided to be sterile because she wanted to live a healthy life.
"So it was decided to be sterile because it's better and healthier for me and my family," Aliya told Hai Bunda via Zoomrecently.
"The focus now is not on producing children, but raising children. It's also a big responsibility," he continued.
The arrival of their fourth child, Alisha Prameswari Yudhoyono, was actually outside the plans of Aliya and her husband, Edhie Baskoro Yudhoyono or Ibas. Since the birth of her third child four years ago, Aliya has been using contraception, Mother.
Aliya admitted that she was shocked when she learned the news of this pregnancy. Moreover, at that time she had just returned from America with her husband and children.
"Baby Alisha came beyond our expectations. It means, for four years I was always under IUD control and birth control pills. But, I don't know what to neutralize, I don't understand suddenly conceded," he said.
"As a result, at that time we were in America friend father was treated, came home from there just found out. Thank God it's all from Allah," he continued.
Since they were pregnant with their third child, Aliya and Ibas did plan not to have any more children. But because he finally 'conceded', Aliya finally decided to be sterile during the delivery process.
"We have tried in the third pregnancy, after Gaya was born, we tried. But God hasn't, still given one more. After that, while caesarean, take another action to close the factory (sterile)," said the daughter of Hatta Rajasa.
In her fourth pregnancy, Aliya had an unforgettable experience during the delivery process. This is because it was the first time he had a caesarean section, Mother. Aliya's three children were previously born through normal delivery.
For Aliya, the struggle to deliver a caesarean is not easy. He had to seek information from the surrounding environment regarding this surgical procedure.
"Thank God I had a caesarean, three normal deliveries and everything in my opinion was an extraordinary struggle. I asked a lot of questions and was given support. So that makes me calm, I can prepare mentally," he said.
Mother, come on download Allo Bank digital app here. Get a 10 percent discount and cashback 5 percent.
Check out Aliya Rajasa's full story about the process of her fourth pregnancy, in the following video:
(ank/pri)