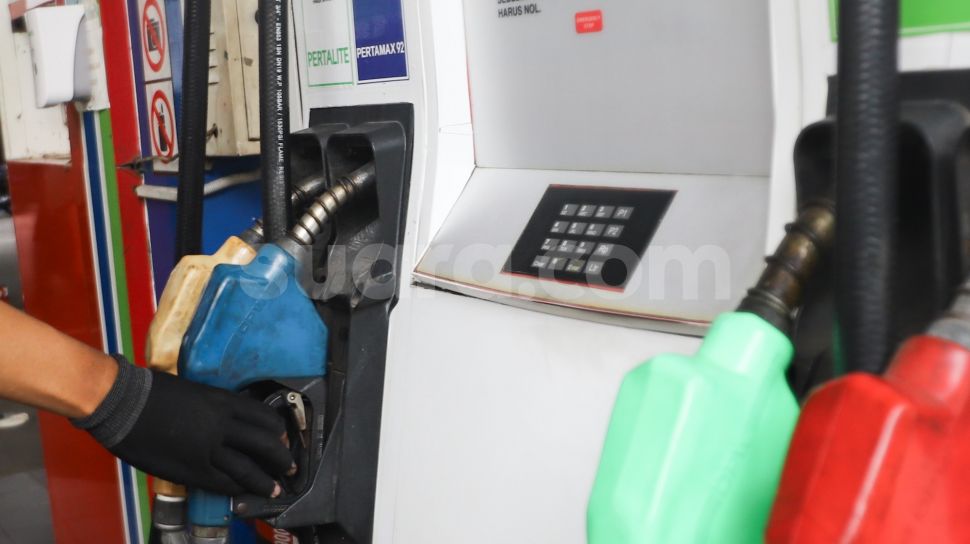 Suara.com – It is known that the government is currently reviewing and recalculating the price of a number of subsidized fuel oil (BBM) such as pertalite and pertamax.
Will this be a signal for subsidized fuel prices to increase?
"The government is now in the status of conducting a review regarding the needs as a result of the increase in fuel prices, both in terms of volume and from subsequent policies," said Coordinating Minister for Economic Affairs Airlangga in his virtual press conference on Tuesday (16/8/2022).
This review was carried out after the possibility of the subsidized fuel quota that would exceed the limit this year, if it exceeds the quota of course the subsidy budget will also swell.
Also Read:
Coordinating Minister Airlangga Hartarto said the price of Pertalite should be Rp13,150 per liter
However, the government seems to be very careful in taking this policy.
"The government takes into account the potential for inflation to increase and the effect on GDP going forward," said Airlangga.
Airlangga said that if there is an increase in fuel prices, the government must prepare a number of social assistance programs for people in need, in order to reduce the turmoil from rising fuel prices.
"We are also calculating the needs related to compensation in various programs, of course the ongoing programs mean they are linked to the programs that are running in social security as we did during the handling of Covid," he said.
Previously, Airlangga said that if the government did not provide additional subsidies for fuel oil (BBM), the selling price of Pertalite should have reached Rp13,150 per liter at this time.
Also Read:
You know, the government is still discussing the plan to increase the price of Pertalite
"We see that Pertamax's economic price is Rp. 15,150 per liter, but we are still providing a retail price of Rp. 12,500 per liter, as well as Pertalite's economy is Rp. 13,150 per liter, retail is still Rp. 7,650 per liter," said Airlangga.