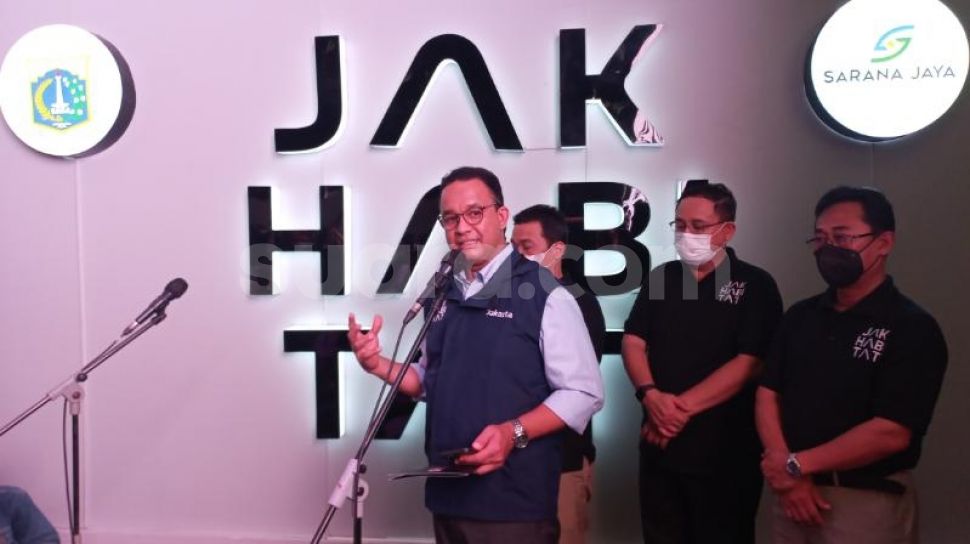 Suara.com – DKI Jakarta Governor Anies Baswedan claims to have succeeded in breaking the record in providing housing for simple rental flats (Rusunawa). During his tenure since 2018, he claimed to have built 33 Rusunawa towers in various areas of the capital city.
This was conveyed by Anies when inaugurating the residential gallery and the JakHabitat logo in the Blok M area, South Jakarta.
This number, said Anies, is more than the construction of Rusunawa in the era of previous governors. He said the 33 towers provide 7,419 units that can be inhabited by the community.
"The provision of residential flats in 4 years is arguably the record that has been built so far. 33 towers were built in the 2018-2022 period," Anies said at the location, Tuesday (16/8/2022).
Also Read:
PKS examines Anies Baswedan as a presidential candidate
In addition, at the same event Anies also exhibited the 0 rupiah Down Payment (DP) program, village arrangement, and flats.
"Zero DP House, Alhamdulillah 3,060 units have been built which will be inaugurated later on September 7, 2022 in Pondok Kelapa and Cilangkap," he said.
Currently, his party is also building housing in five transit oriented development (TOD) areas. This location is said to be superior because it is close to integrated public transportation modes.
In fact, 20 percent of the total TOD occupancy can only be purchased by low-income people (MBR). All of these housing provision programs will be integrated into the JakHabitat system.
"That way the public can know exactly what tax money has been remitted in the form of environmental management, housing development, and also the preparation of affordable areas," Anies concluded.
Also Read:
Confess the Program Known for Only 0 Rupiah DP House, Anies: Even though there are many