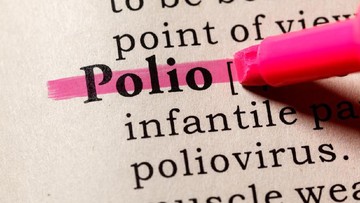 Newsdelivers.com
–
As a parent, you certainly know the dangers of the polio virus. This deadly disease used to paralyze tens of thousands of children every year in the world.
Now, the virus has reappeared after almost disappearing for several years. Polio virus is known to spread in London, New York, Jerusalem. First reported in decades.
The emergence of the virus prompted several regions to catch up on vaccinations. Polio virus is called a scary disease.
Quoted from Channel News Asia, polio is said to have frightened parents around the world during the first half of the 20th century. This is because polio attacks children, especially toddlers, with the initial infection not complaining of symptoms, although some of them have fever and vomiting.
Mentioned, one in 200 polio infections cause permanent paralysis, 10 percent of whom die. There is no known cure for the poliovirus, but vaccines have been around since the 1950s and it is believed the infection can be prevented.
There are two main forms of poliovirus. Beside the wild type, there are also rare cases of what is known as vaccine-derived polio.
It was this second form that was detected in wastewater in the British capital, London, and in New York in the United States, with one case of paralysis reported in New York state. A genetically similar virus has also been found in Jerusalem, Israel, and scientists are working to understand the link, the Global Polio Eradication Initiative (GPEI) reports.
CONTINUE READING CLICK HERE.
Mother, come on download Allo Bank digital app here. Get a 10 percent discount and cashback 5 percent.
[Gambas:Video Haibunda]
(I am/am)