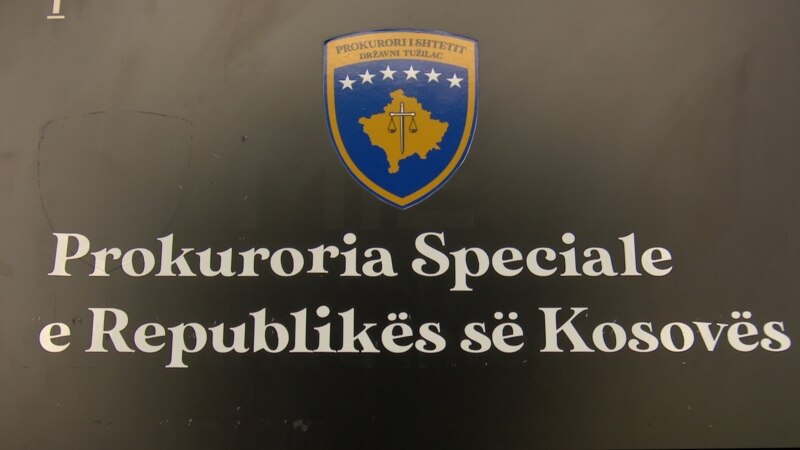 The Association "War Crimes in Gjakovë" submitted on Tuesday a criminal report to the Special Prosecutor's Office in Pristina against the deputy speaker of the Serbian parliament, Bozhidar Delic, former commander of Brigade 549 of the Serbian army.
According to the data from the Fund for Humanitarian Rights, during the war in Kosovo in 1999, in the territory of responsibility of this brigade, which includes the municipalities of Gjakova, Suhareka and other municipalities in Kosovo, about two thousand Albanian civilians were killed. .
Gjokë Sokoli, a family member of the war victims, said that the documents submitted today to the Prosecutor's Office are evidence of the crimes committed by the brigade commanded by Bozhidar Delic in Kosovo.
"We have evidence because people knew this person even when he separated people from the convoy, even when he participated in the massacre of Meja and Korenica in the city of Gjakova. So we have enough information about this war criminal and we have brought it all here to the Prosecutor's Office. There are hundreds of testimonies, I am confident that this person will fall into the hands of The Hague", said Mr. Sokoli.
He said that the placement of Bozhidar Delic in the position of the vice-president of the Serbian parliament is equalizing the victim with the aggressor.
"This is the shame of the world, to elect a criminal as the vice president of the Serbian parliament. Here, not only the residents and people who have victims of the war, but also the Ministry of Justice should make a call to the whole world, Europe and America, that the president of Serbia has taken it close, this shows that he has his own hands. with blood. We are equal to the one who killed 15 thousand people", he said.
In 2008, the Fund for Humanitarian Law in Serbia filed a criminal complaint against him and ten other members of this brigade. Many years later, the Prosecutor's Office filed an indictment against only two members of this brigade. One of them was convicted but never served the sentence, while the other was declared innocent.
The leader of the association "War Crimes in Gjakova", Shkëndije Hoda, said that among the documents submitted today is also a diary of former soldiers of this brigade.
"This material, which was written by the officers of this brigade, shows more, the Prosecutor's Office has work now because there are somewhere over 200 pages in Cyrillic letters. It's all their names because at the end of the daily report they wrote their names and the ranks they had," said Mrs. Hoda.
Kosovo emerged from the war that ended with the intervention of NATO, with over 10,000 killed and over 5,000 missing. Even further, nothing is known about the fate of 1,620 missing persons, most of whom are of Albanian nationality.