Suara.com – Shin Ha Kyun's portrait caught the attention of drama fans ahead of the premiere of the drama Unicorn. This is the latest drama from the senior actor born in 1974 which will air in August 2022.
Coupang Play's upcoming original sitcom entitled Unicorn is worth the wait because it stars well-known actors and actresses. This is Shin Ha Kyun's new drama after Beyond Evil with Yeo Jin Goo in 2021.
Shin Ha Kyun has also starred in hit dramas such as Mr. Baek, Pied Piper, Less than Evil, Soul Mechanic and many more.
Who can't wait to watch Unicorn? First, let's take a look at the portrait of Shin Ha Kyun in Unicorn and his character as a charismatic CEO as reported by Soompi, Coupang Play's official Instagram and others.
Also Read:
The sweetness of Jungkook BTS Sends a Food Truck to Support Actor Yeo Jin Goo
1. Unicorn will follow the riveting story of Steve (Shin Ha Kyun), the slightly insane mastermind behind MacCom. This charismatic CEO will lead his crew as he faces fierce competition from Korean start-ups. This is a portrait of Shin Ha Kyun while attending the script reading from Unicorn some time ago.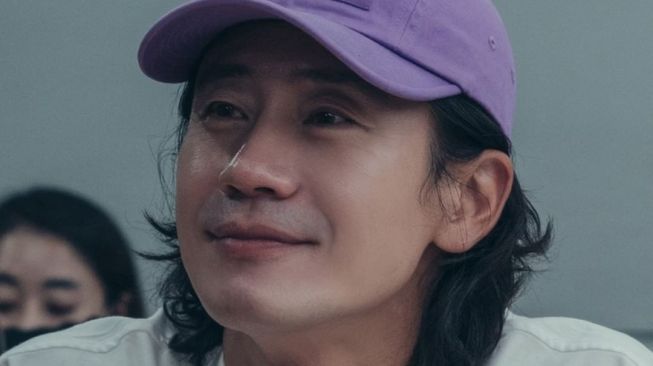 2. This is Shin Ha Kyun's new drama after Beyond Evil in 2021. MacCom employees with unique characteristics include Ashley (Won Jin Ah), Jay (Lee Yoo Jin), Monica (Kim Young Ah), Kwak Sung Beom (Lee Joong Ok), Jessie (Bae Yoo Ram), Carol (Bae Yoon Kyung). ), and Philip (Kim Wook).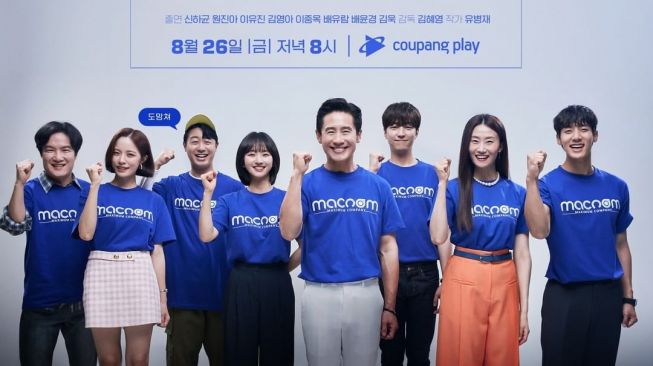 3. Besides Unicorn, Shin Ha Kyun also has another new drama, Beyond The Memory with Han Ji Min. The comedy genre unicorn will be led by director Lee Byeong Heon from Extreme Job and Melo Is My Nature, and co-director Kim Hye Young who is also from Melo Is My Nature.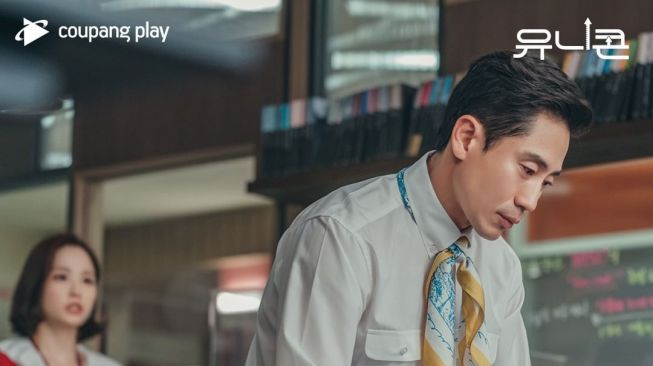 4. In the poster, Shin Ha Kyun seems to have transformed into Steve. Her charismatic smile radiates through photos cleverly edited to mimic the covers of famous economic magazines. The drama will be written by Yoo Byung Jae and the writer of Extraordinary You, In Ji Hye.
5. Shin Ha Kyun has always captivated viewers with his extraordinary acting skills and energy in every drama he has starred in. The depth of his acting as Steve, the laid-back but imaginative and charismatic CEO of MacCom is certainly worth anticipating in this drama.
Also Read:
Show Support, Jungkook BTS Sends Drink Truck for Yeo Jin Goo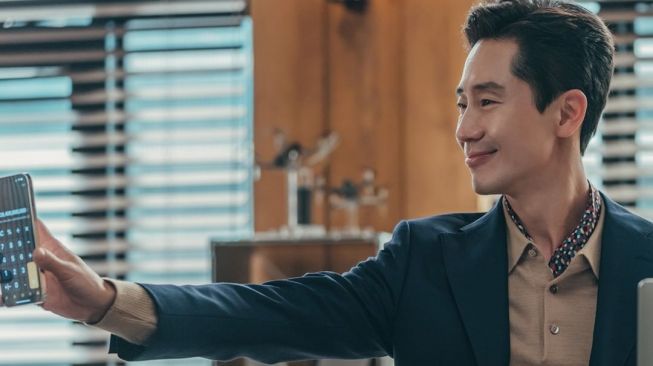 6. Steve and McCom's crew appear to be in a crowded elevator. The way Steve smiled widely without caring about his surroundings gave a glimpse of his pretentious personality. His facial expression is in stark contrast to the other McCom employees in the new poster.