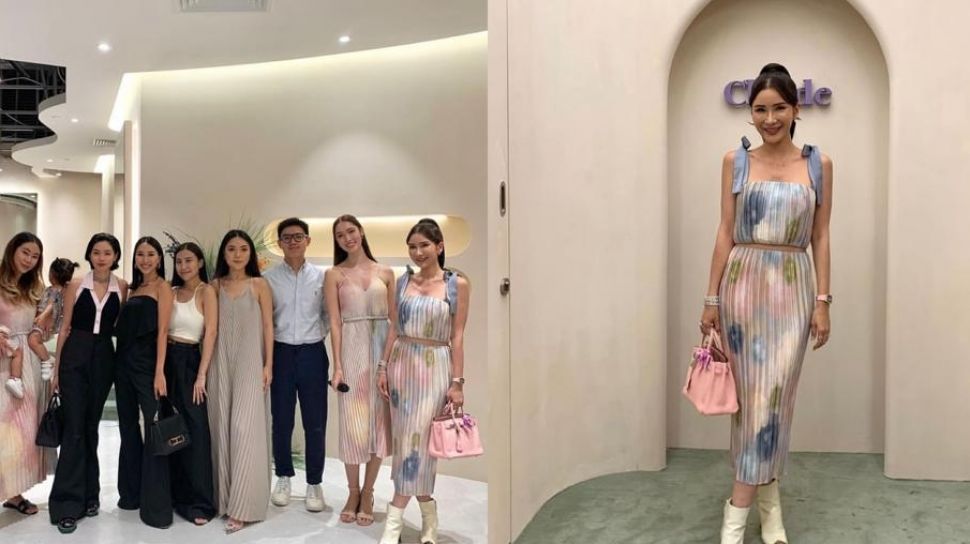 Suara.com – A fashion brand from Indonesia – Claude, has officially opened its first physical store at Takashimaya Shopping Center, Singapore at the end of July 2022. In the shop with an area of ​​150 square meters, the opening of the shop was carried out with great fanfare.
The event was hosted by Aimee Cheng-Bradshaw and attended by some of the most popular faces and icons in the Singapore fashion and lifestyle industry such as Andrea Chong, Melissa C. Koh, Nellie Lim and Savina Chow.
Famous Singaporean socialite, Jamie Chua, was also seen attending the event wearing Claude's special collection, The Wildflower.
"We have received a lot of positive support from Singapore in recent years", said Co-Founder and Creative Director Claude Christie Johana, quoted from a press release, Sunday (14/8/2022).
Also Read:
Haram Business in Disposal of Batam Marine Polluted Waste, Allegedly Coming from Singapore
"It's certainly the right move to finally open Claude's first international store in our beautiful and amazing neighbor, Singapore," he added.
Not only that, the Indonesian brand store which is famous for its elegant dresses, plisket designs, and the modern sub-brand Gen-Z Everyday has also managed to steal the attention of visitors because it is considered beautiful.
"Our main goal is to create an experience when walking around the store by feeling comfortable, relaxing and resting in the large lounge space, and providing several Instagramable spots", he added.
The community-focused brand also hosted its first Claude Squad International event at SPRMRKT, Dempsey Hill, the day before the store's opening event.
"One of our main missions is to connect people who have a passion for fashion, and we love to do that by hosting a gathering with our beloved Claude Squad," added Christie.
Also Read:
The New Consul General of Singapore, Gavin Ang Silahturahmi to BP Batam, Hopes the Cooperation Project Continues
Some of your favorite fashion stars were also seen in the Claude Squad Gathering event, from Iman Fandi, Hailey Teo, and many more.
To add to the fun, all guests wore Claude's special collection that will be available in the shop, while posing in front of the garden-themed stage decorations, and the iconic #ClaudeSquad signage.
With the opening of this store, The Wildflower collection will be exclusively available offline prior to its official launch on Claude's website. The designs presented vary from original print motifs, pleated shirts, and Claude's new knitting line.