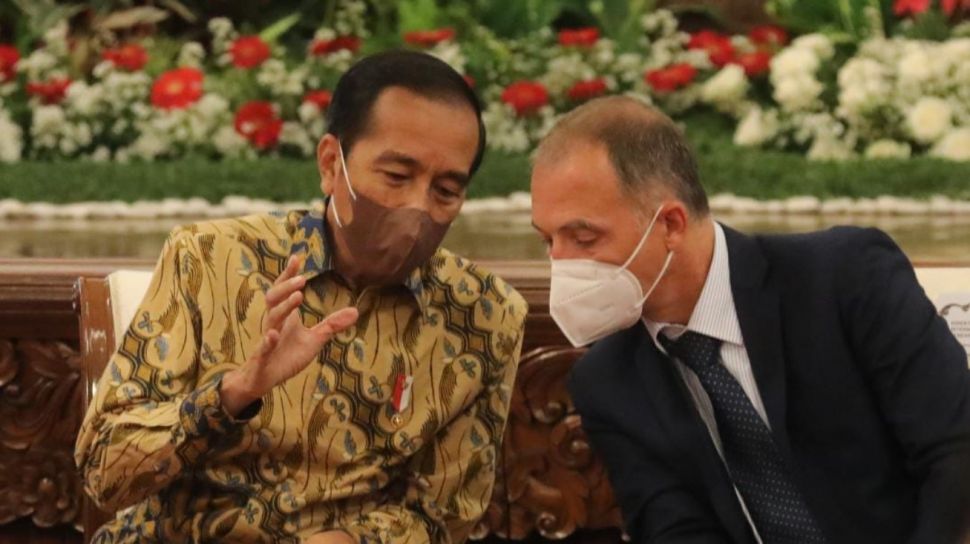 Suara.com – For the last 3 years, Indonesia is considered capable of achieving rice self-sufficiency in succession. For this achievement, the world rice research center, the International Rice Research Institute (IRRI) gave an award, which was received directly by President Joko Widodo at the Presidential Palace in Jakarta.
Indonesia has achieved self-sufficiency because it is able to meet domestic basic food needs, in this case more than 90 percent of rice. National rice production since 2019 has consistently been at 31.3 million tons, so based on BPS calculations, the final stock in April 2022 is the highest, at 10.2 million tons.
"When asked where the goods are? There are in the community, in farmers, in restaurants and at Bulog. Plus some in the food industries. This is why Indonesia is considered to have a good food security system and has achieved food self-sufficiency," said Jokowi, Sunday (14/8/2022).
The President said, amid the threat of a food crisis at the global level, the Indonesian government is committed to increasing national production and ensuring food sufficiency in the country, as well as contributing to international food conditions.
Also Read:
The Ministry of Agriculture Optimizes Dry Land to Make the Agricultural Sector More Productive
"A big thank you to the perpetrators and workers in the fields, the Indonesian farmers for their hard work, of course the regents, governors and the ranks of the Ministry of Agriculture (Kementan), all of whom work together with research from universities that we have. is an integrated work and mutual cooperation work," he said.
According to Jokowi, one of the infrastructures that Indonesia has built since 2015 is infrastructure in the agricultural sector. The dams that have been inaugurated so far have reached 29 units, and this year 38 dams will be completed again, with the target that by 2024 there will be more than 61 dams.
"We have also built reservoirs and 4,500 irrigation networks that were built over the last 7 years, as well as we continue to use high-yielding rice varieties, intensification and extensification. We hope that in the future, not only rice will be self-sufficient, but corn and others," he said.
The President added that the diversification program can also be well optimized to meet national food needs. Currently, Indonesia continues to plant sorghum as a substitute that can replace wheat.
"Diversify food carefully, we don't only depend on rice but we have to start also for other types of food. We started yesterday in Waingapu, sorghum, then in several provinces, corn is also massive. import 3.5 million tons, so today we only import about 800 thousand tons. This is a very big leap and we hope that we will continue to concentrate on it," he explained.
Also Read:
Meeting National Sugar Needs, Ministry of Agriculture Implements Extensification and Intensification Patterns