Newsdelivers.com, Insertlive –
The latest Marvel Studios series entitled She-Hulk: Attorney at Law ready to premiere on Disney+ on August 18th.
Being part of Phase 4 of the Marvel Cinematic Universe or MCU, the series is predicted to be different from Bruce Banner or the Hulk.
She-Hulk tells the story of Jennifer Walters who wants to balance her life as a lawyer and a hero.
Ahead of the broadcast, first consider interesting facts from She-Hulk.
1. Leader of A-Force
A-Force is a super hero team similar to the Avengers. The group consists of Singularity, Captain Marvel, Medusa, Dazzler, Nico Minoru, and She-Hulk.
The group was formed by Singularity with the aim of gathering the world's strongest superheroes.
She-Hulk was chosen as the leader because he was considered one of the strongest members of the A-Force.
2. Made to be unclaimed by the She-Hulk character
Created in 1980, the She-Hulk character surprised Marvel fans. With its popularity, Marvel Comics feared that a company would make a spinoff of the character.
The She-Hulk character itself was created due to the success of the series The Incredible Hulk (1977-1982).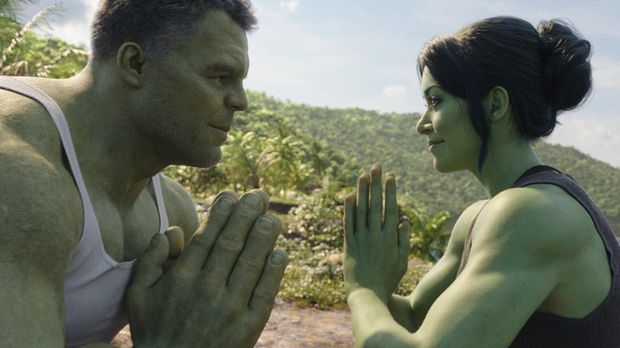 (L-R): Mark Ruffalo as Smart Hulk / Bruce Banner and Tatiana Maslany as Jennifer "Jen" Walters/She-Hulk in Marvel Studios' She-Hulk: Attorney at Law, exclusively on Disney+. Photo courtesy of Marvel Studios. © 2022 MARVEL./ Foto: Marvel Studios/Marvel Studios
3. Different from Hulk
The She-Hulk character has full control when changing forms differently from Bruce when he wants to become the Hulk.
In addition, Jennifer Walters can also carry out her daily activities in the form of She-Hulk.
4. Eks Fantastic Four
In the comics, Jennifer Walters was a member of the Fantastic Four. He was here to replace The Thing who was not present at that time.
In addition, She-Hulk is also the most trusted figure by members of the Fantastic Four.
5. Can destroy the fourth wall
She-Hulk is set as a character who can destroy the fourth wall. The fourth wall is an invisible imaginary wall capable of separating the actor from the audience.
Jennifer also shows the awareness that she is in a comic. He even had time to destroy the fourth wall to jump over the comic pages.
(agn/agn)