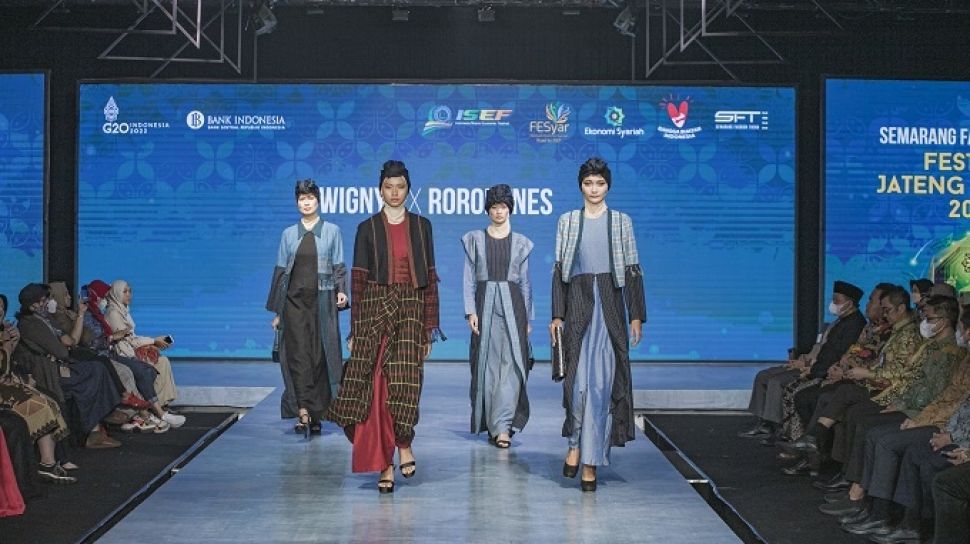 Suara.com – Central Java has a wealth of fashion treasures that have the potential to be developed, including the diversity of the results of Nusantara literature such as batik, weaving, embroidery, embroidery, and ecoprint. All of that is a strength to make Central Java a center for shopping destinations for Ready to Wear Craft Fashion products.
In addition, Central Java has the potential for human resources in the fashion sector, namely designers, both those who are members of fashion associations and outside the association, who have produced works of national and international standards, and have even received international awards.
Meanwhile, Semarang, as the capital of Central Java, has become a Creative Center Hub, which is the right place to promote the products of Central Java artisans through the "Semarang Fashion Trend" storefront stage. This then encourages the city of Semarang to become one of the fashion cities that is a reference for trends in Indonesia that prioritizes local content of literature from Central Java to be able to be competent in the international market.
Seeing the enormous opportunity to introduce and develop the fashion industry from Central Java, as well as encourage the realization of Semarang as a fashion city, the Indonesian Fashion Chamber (Semarang Chapter) collaborates and synergizes with BBPVP Semarang, which has a vocational major in Fashion Technology & Business Management and Bank Indonesia. , participating in developing the fashion industry in the country, especially Central Java through the Semarang Fashion Trend 2022 activity.
Also Read:
The Next Paula Verhoeven, 5 Momen Kiano Catwalk di Fashion Show
According to Ina Priyono, Chair of the IFC Semarang Chapter as well as Chief Executive of SFT 2022, in order to become a fashion center on the islands of Java and Indonesia, one must be able to optimize local strengths. The foundation rests on local wealth and environmental care that must be owned by all fashion industry players in Semarang and Central Java.
Semarang Fashion Trend 2022, which was held on 4-6 August 2022, presented 9 fashion show slots, fashion competition, fashion exhibition, and was enlivened by KS Food Truck.
Semarang Fashion Trend 2022 takes the big theme "Co-Exist" which is taken from the Fashion Trend Forecasting 2023-2024. The change in mindset from the uncertain impact of the pandemic has created perceptions that are divided into four consumer groups for Fashion Trend Forecasting 23/24, namely The Survivors, The Soul Searchers, The Saviors, and The Self Improvers.
More than a hundred designers, both members of designer associations and outside associations, brands and SMEs throughout Central Java, presented their best works that could become fashion references and references throughout 2023/2024.
One that has received enough attention is the Blora batik fashion show which was initiated by the Head of BI Representative for Central Java, Rahmat Dwisaputra. He said that Blora batik is a potential new alternative for batik products that should be promoted in Central Java.
Also Read:
Viral, lecherous husband sells wife to close friend, victim is given 100 thousand rupiah
"So far, we know that batik is a legacy from the royal era in the interior of Java, such as Solo and Yogyakarta, then expanded to northern coastal areas such as Pekalongan, Lasem Rembang, and so on. Well, Blora is not yet widely known, even though the potential for batik is good, the motifs are bolder. and the colors are more diverse. So we chose to appear here, and are fully supported by the Regent of Blora. This is a form of our support for the development of MSMEs in Central Java," he said, citing a press statement received by Suara.com.