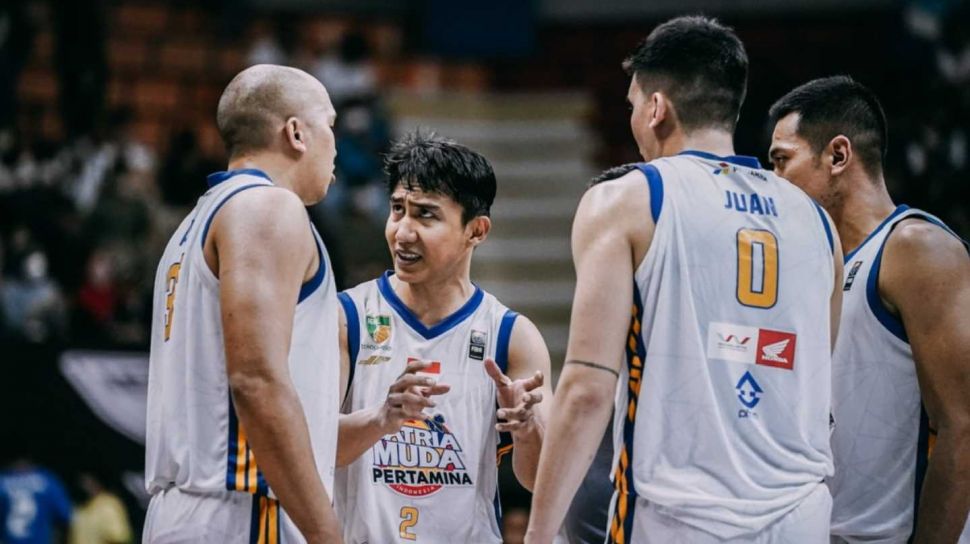 Suara.com – Satria Muda Pertamina Jakarta managed to secure the first game against Amartha HangTuah in the 2022 IBL playoffs, Saturday (13/8/2022).
In the match which took place at C'Tra Arena Bandung, Satria Muda managed to beat HangTuah with a narrow score of 88-86.
The match has been fierce since the first quarter. The two teams traded attacks before Satria Muda took a 16-8 lead in the first five minutes.
HangTuah tried to catch up with Satria Muda but ended up trailing 27-22 at the end of the first quarter.
Also Read:
Failed at IBL 2022, Bima Perkasa Jogja Introduces New President and Coach
Hangtuah kicked off at the beginning of the second quarter. Through Ronnie Boyce and Gunawan they equalized, 27-27.
Satria Muda coach, Youbel Sondakh also asked for a time out. Laurentius Oei opened the scoring after time out. Kelly and Avan Seputra reciprocated points until the score was as strong as 31-31.
The tight score continued throughout the second quarter before Elijah Foster put Satria Muda 48-46 ahead as the first half ended.
Satria Muda shot at the start of the second half, they took the lead, 53-46 when the third quarter had not even run two minutes.
Hangtuah's coach, AF Rinaldo, immediately took a time out. Hangtuah got up and was able to equalize 55-55 after Gunawan scored a three-pointer.
Also Read:
Bima Perkasa Jogja Has New President and Coach to Face IBL 2023
Boyce even put Hangtuah in front but Foster's four free throws allowed SM to restore their lead to 59-57 before leading 65-53 late in the third quarter.