Harry Styles is not only good at singing. One of the One Direction personnel is also adept at mixing and matching outfit which he uses, you knowBeauties.
Apart from being on stage, at several important moments such as photo shoots to special invited guests, Harry Styles' appearance never disappoints.
Harry Styles is one of the male musicians who dare to use outfit colors and various motifs. So, do not be surprised if the appearance of the singer As it Was This is always a netizen discussion. What do you think Harry Styles' quirky style has caught the attention of? Scroll down this article, come on!
Look Like Harley Quinn
Harry Styles/ Foto: Instagram harrycurlyboy
At the event iHeartRadio Music Festival in 2017, Harry Styles managed to steal the attention for looking like Harley Quinn. Suit shades of black and red and inner brow-neck blouse used by Harry Styles is a design from Gucci.
Wearing a Dress on the Cover of Vogue Magazine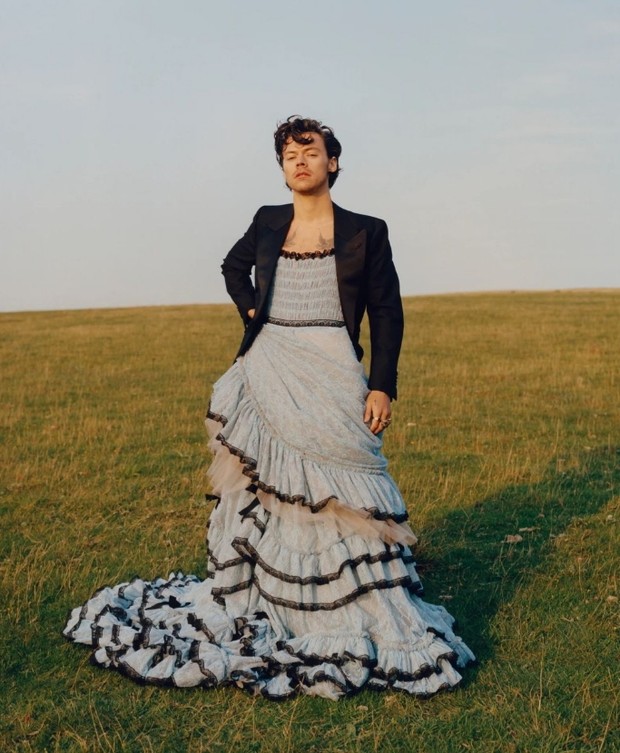 Harry Styles/ Foto: Instagram Vogue
Another quirky appearance that also stole the attention was when Harry Styles dared to wear dress for cover The December 2020 issue of American Vogue magazine.
singer Watermelon Sugar it looks comfortable and confident wearing ball gown. You could say this is one of Harry Styles' most daring appearances and is considered to break the boundaries regarding the dress code between genders.
Cosplay Ala Dorothy "The Wizard of Oz"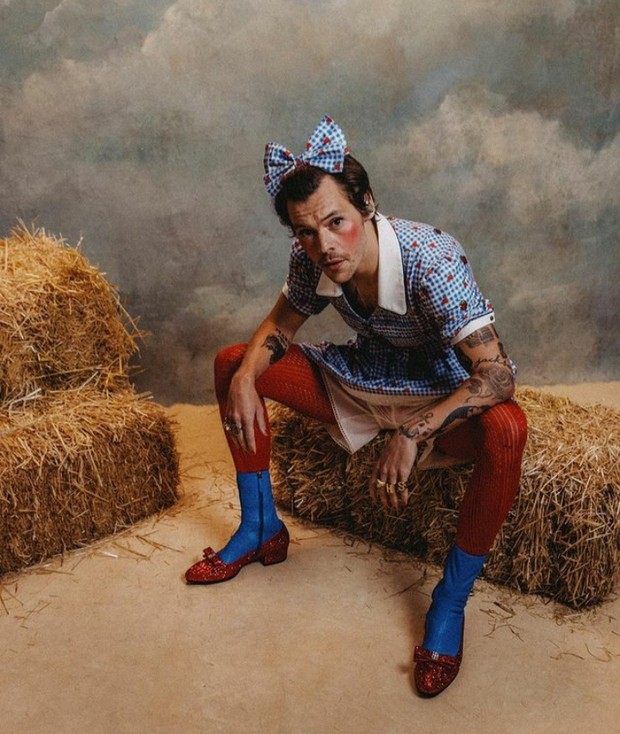 Harry Styles/ Foto: Instagram harrystyles
On Love on Tour 2021, Harry Styles performs with the theme Halloween. His appearance at Madison Square Garden, New York, stole the attention because he cosplay be Dorothy"The Wizard of Oz" with gingham mini dress, stocking red, and a pair boots from Gucci.
Look All Pink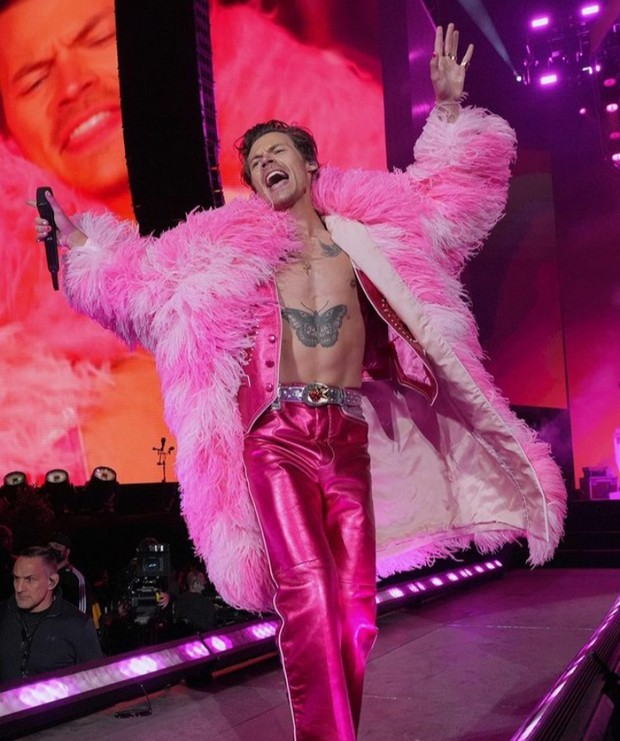 Harry Styles/ Foto: Instagram harrycurlyboy
At the event Coachella 2022, Harry Styles perform stunning with vest and leather pants hot pink plans from Gucci. It also uses a silver belt as well feathers coat.
Stripped Jumpsuit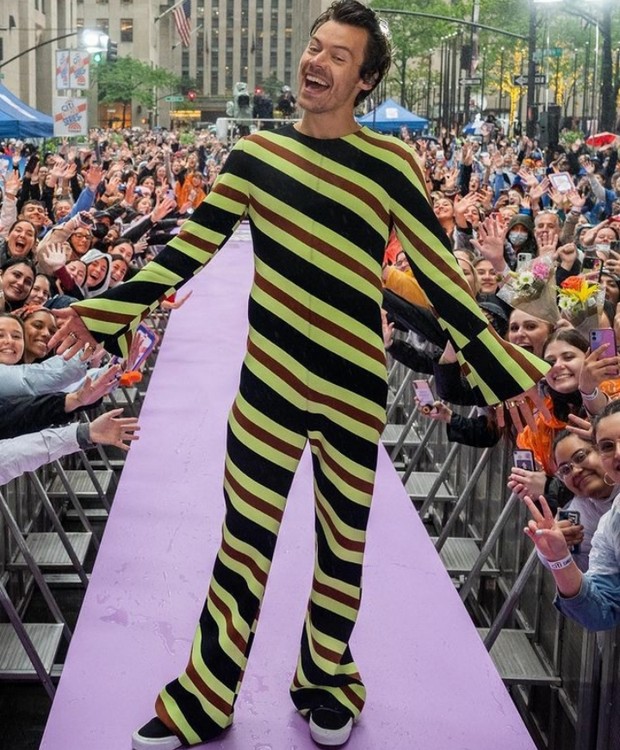 Harry Styles/ Foto: Instagram harrycurlyboy
Harry Styles' appearance that was once trending topic on Twitter is when he dares to wear stripped jumpsuit neon design by JW Anderson. His appearance in "Today" Show 2022 is certainly reaping various comments from netizens.
Ungu Sequin Jumpsuit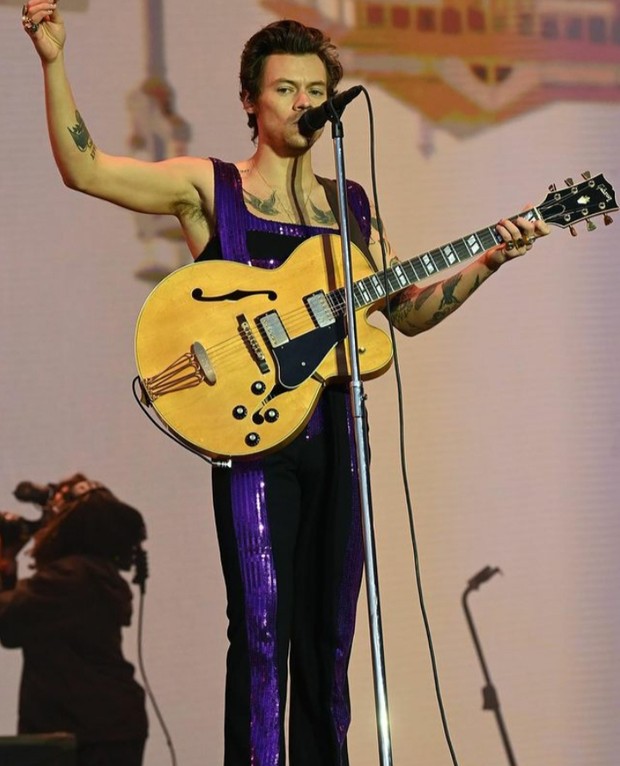 Harry Styles/ Foto: Instagram harrycurlyboy
Harry Styles stage act at Radio 1's Big Weekend 2022 stole the show. Not only because of his actions while singing and playing guitar, his performance with jumpsuit detailed black sequin purple also steals attention, you know.
***
Want to be one of the readers who can follow a variety of event fun in Beautynesia? Come on, join the Beautynesia reader community, B-Nation. The method REGISTER HERE!
(raf/raf)