Newsdelivers.com, Insertlive –
Kurma, one of the icons of Citayam Fashion Week, is now reaping fame after he went viral with his friends who hung out in the Dukuh Atas area, Bonge, Roy, and Jeje Slebew. However, behind the fame he is enjoying, it turns out that Kurma has a sad story.
When talking with Boy William, Kurma admitted that he was sad because until now his father had not looked for him. In fact, his father never visited his house.
"My mother is now cleaning the neighbor's house," said Kurma on Boy William's YouTube channel.
"What about father?" asked Boy William.
"Father is divorced from mother, has remarried," said Kurma.
"Oh, but yesterday, didn't you look for you when you were famous and you were visited by a lot of artists?" asked Boy William again.
"Never, I don't know why I don't go home. If you pass by the house instead of stopping by, you just pass," Kurma admitted while wiping her tears.
Kurma also admitted that he had never communicated with his father. He even deleted his father's number.
"You still communicate with father?" asked Boy William.
"No, I've deleted the number too," replied Kurma.
Kurma also hopes that his father can return to normal. Because he felt sorry for his mother.
"What do you want, do you have something you want to convey to your father?" asked Boy William.
"Come back, dad, like before, poor mom, there's no one to help, don't have fun with the new one," said Kurma, unable to hold back his tears.
Not only that, Kurma also asked his father to be responsible for his family.
"That responsibility doesn't want to buy milk, now I have to buy milk," said Kurma.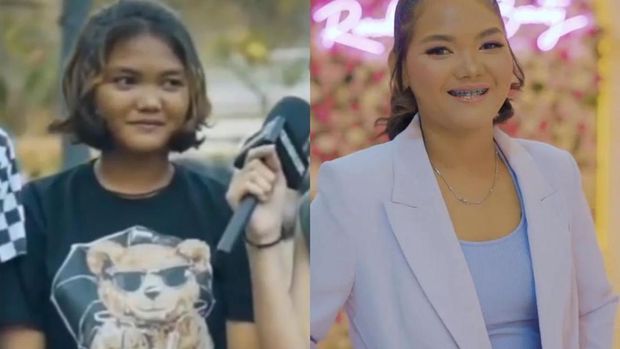 Kurma Citayam Fashion Week/ Photo: instagram.com/kurma_26
Although now he is the backbone to help his mother, Kurma admits that he is very happy to be able to lighten the burden of the woman who gave birth and raised him.
"But you have now helped your mother, are you happy?" asked Boy William.
"Happy, very happy," explained Kurma.
After he went viral because of the Citayam Fashion Week phenomenon, Kurma now admits that he has been asked several times to collaborate with top celebrities.
(kpr/kpr)