One of the Indonesian horror films that many fans have been waiting for, Satan's Worship 2: Communion, It's been out in theaters since August 4th. This film, made by director Joko Anwar, is a sequel to the film Satan's Servant which was released in 2017.
Until the fourth day of screening, the film has already received more than 2 million viewers. Many people say that the film Satan's Servant 2 This is one of the best Indonesian horror films released this year.
Curious what kind of movie Satan's Worship 2: Communion? Come on, take a look reviewbelow! Eits, be careful there spoiler!
Synopsis of Satan's Servant 2: Communion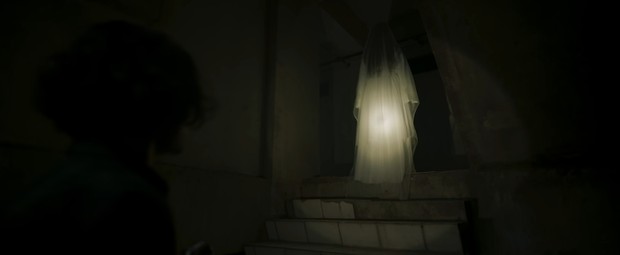 Synopsis Servant of Satan 2: Communion / foto: youtube.com
Several years after they managed to save themselves from the terrible incident that happened to their mother and youngest, Ian, now Rini and her younger siblings, Toni, Bondi and Father live in an apartment. You are sure that living in an apartment is safe because there are quite a number of residents. However, living with many people may also be dangerous, as they do not know who their neighbors are. On a night full of terror, Rini, Toni and Bondi must return to save themselves. Can they run from terror again?
Magnificent Visuals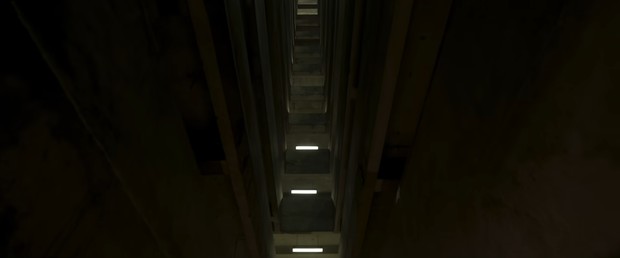 Flat Angle Capture / photo: youtube.com
Director Joko Anwar and cinematographer, Ical Tanjung, created a magnificent visual that spoils the eyes. Taking pictures is commendable, especially taking angle which is symmetrical to the flat where Rini and her sisters live. Not only that, every scene taken carefully until it feels suitable as wallpaper laptop, for the brave of course.
The movement of the camera is fairly smooth when following the characters as they surround the flats. Plus some close up shot showing the character's expression. Low lighting in movies Satan's Servant 2 this actually supports in building fear and tension throughout the film. Helped by editing neat, making the audience feel 'up and down' when following the story of Rini, Toni and Bondi in the flats.
Good Sound Design and Natural Dialogue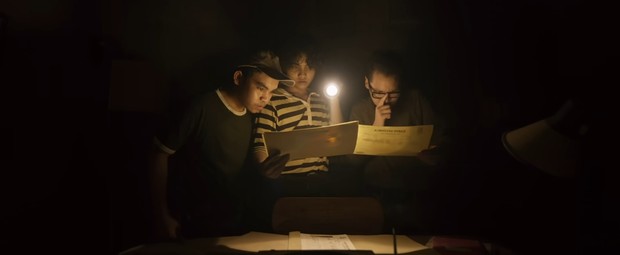 Bondi and Friends / photo: youtube.com
Sound design of movies Satan's Servant 2 This is arguably also very helpful in building the tension and fear of the audience. There are many scoring which fits in describing scene-scene horror in the film. Even though some scoring too loud so that the dialogue spoken by the characters is not heard clearly.
Joko Anwar as well as the scriptwriter makes a neat story with natural dialogues between the characters. Each actor played well, making the dialogue sound natural. The interaction between Bondi and his friends is one of the scene stealer in this movie. Their youth's quips and behavior seem innocent and spontaneous.
Jumpscare Never Stops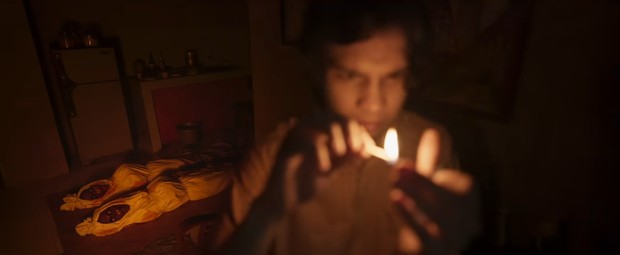 Lots of Jumpscare / photo: youtube.com
One of the charms of horror films, of course jumpscare And for horror movie lovers, you will definitely like the many jumpscare from Satan's Servant 2. From the beginning of the film, the audience is treated to a few horror scenes and a few jumpscare. However, towards the peak of the conflict to the end, the audience was treated to jumpscare continuously without stopping. Even the audience was not given a chance to 'breathe' for a moment. Besides jumpscare which is quite a lot, the depiction of the figure of the mother and pocong, is really scary and scary.
Excessive Flash and Shaky Cam Use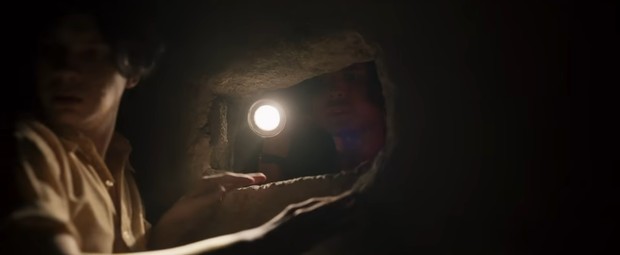 Excessive Use of Flash Lights / photo: youtube.com
Usage flashlight or lamp flash and strobe in movies Satan's Servant 2 This is one of the concerns of film fans. You can say the use of lights flash too much to make the audience uncomfortable and dizzy. This is a special concern for people with epilepsy photosensitive. Joko Anwar and Rapi Films, as of today, have given a warning flash warning throughout the cinema.
Towards the end of the film, the audience will be served shaky cam (shaking camera) each character as terror haunts them. Sadly shaky cam has not been fully accepted by ordinary audiences even though this cinematography technique has been used in various films. Shaky cam of movies Satan's Worship 2: Communion can be said to be quite long and make the audience feel disturbed.
There are still many unsolved mysteries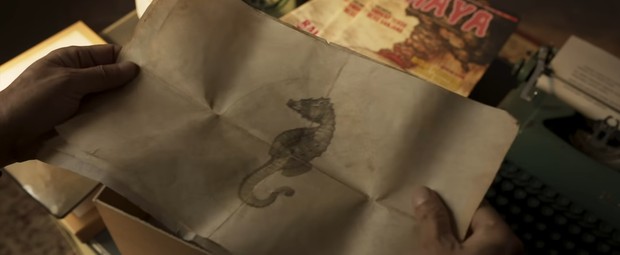 There are still many unanswered mysteries / photo: youtube.com
For Beauties who want to watch this movie, you should watch the movie Satan's Servant (2017) first. Because, movies Satan's Worship 2: Communion, this is direct sequel, which continues the story from the first film.
From the movie Satan's Servant (2017), there are many questions that become a connection to this sequel film. These questions are answered through dialogue between characters and properties that are spread throughout the film. Some background characters are also told through indirect dialogue.
Joko Anwar never let his films go 'empty'. In this film, Joko Anwar also inserts historical knowledge and political issues, which makes the film more weighty and the story more interesting.
Unfortunately in the movie Satan's Worship 2: Communion There are many mysteries that remain unanswered. Spoiler alert! As the symbols shown throughout the film are not explained in detail. Then the ghost of Raminom who resembles the figure of Mother is not discussed in detail. Even the devil worship sects were not explained any further, so there was still a question mark in the minds of the audience.
Possible mysteries that are still a question in the film Satan's Worship 2: Communion This will be answered in the next film. Let's wait for news from Joko Anwar Yes, Beauties! Are Beauties getting interested in watching movies Satan's Worship 2: Communion? Watch it at the nearest cinema, right?
————————
Want to be one of the readers who can take part in various exciting events at Beautynesia? Come on, join the Beautynesia B-Nation reader community! The method REGISTER HERE!
(fip/fip)