Suara.com – Former Manchester United striker, Javier Hernandez, expressed his readiness to re-strengthen the team nicknamed the Red Devils. In fact, he is willing to play even though he is not paid.
Javier Hernandez, who has been with Manchester United for five years, admits that he is ready to play for the Red Devils if one day he gets an offer and is not paid.
Moreover, the player who is familiar with the name Chicharito had tasted two Premier League titles with Manchester United in the Sir Alex Ferguson era.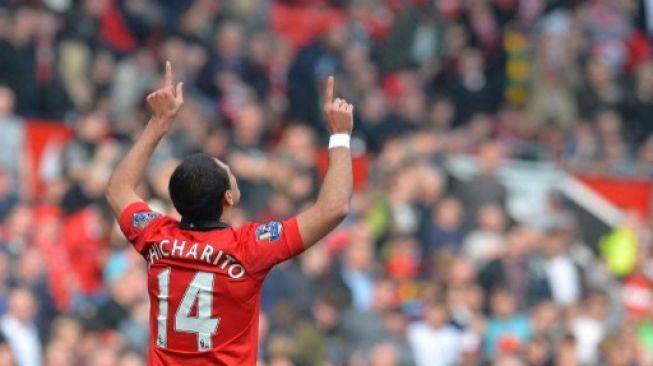 "If Manchester United came to me I would say, 'Yes, I will play for free'. Of course, you know I will do it," Hernandez said as quoted by the Mirror.
Read Also:
Football career in danger of ending, Benjamin Mendy begins to undergo a trial in a rape case
However, Javier Hernandez still respects his contract with the Los Angeles Galaxy. However, he still expressed interest in returning to Old Trafford.
"However, I want to respect the club. I played very consistently and in my mind, my belief is to win the championship with the LA Galaxy."
"In the future, I don't know what will happen. In my mind, 100 per cent with the LA Galaxy," he continued.
Javier Hernandez profile
Javier Hernandez is a footballer who was born in Guadalajara, Mexico, on June 1, 1988. Currently, he is a player of Major League Soccer club, La Galaxy.
Read Also:
Manchester United Lyrics PSV Eindhoven Winger Cody Gakpo
The player whose full name is Javier Hernandez Balcazar started his journey in the world of football with a football club in his hometown, Guadalajara.