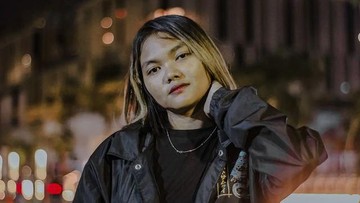 Newsdelivers.com, Insertlive –
Citayam dates managed to make many people jealous after being invited to a romantic dinner with presenter Boy William.
This can be seen from the video uploaded on his Instagram page. Kurma was invited by Boy to enjoy dinner at a Japanese restaurant.
Kurma looked beautiful in a shiny black dress with makeup on her face.
Boy invites Kurma to taste some Japanese specialties, one of which is sashimi.
Dates also seem to be tasting the food for the first time. Unusual with the taste, Bonge's ex-boyfriend even vomited some of the food he ate.
Meanwhile Boy William, who was sitting in front of him, could only laugh at the teenager's cute and innocent behavior.
"Vomit all the food," said Kurma.
Have the opportunity to dinner romantically with Boy William, Kurma also managed to make a lot of people envious.
In addition, there are also those who praise the beauty of Kurma who looks different when wearing a dress.
"I'm with you, my boy's dates, don't ask me out on a date," write @eka***.
"So sweet, the date boy was invited to dinner, so jealous," comment @lis***.
"Why are dates so beautiful, seriously," replied the account @iam ***.
"The dates are so cute, wearing dark clothes, then make up bold," replied account @inc***.
Previously, the name Kurma Citayam was suddenly known to many people after the viral Citayam Fashion Week phenomenon.
Many content creators to artists who want to collaborate and take pictures with Kurma.
(agn/fik)