Newsdelivers.com
–
Beauties, saat upset and sad, what do you usually do? Sleep? Eat? Or just listen to a song or watch a sad movie so that you can release pent-up emotions?
When you feel upset and sad, of course your heart and mind become restless. Even for some people, it can lead to decreased productivity, stress, to depression.
Take a breath and take it easy, Beauties. Some of the following simple activities can help calm your heart and mind when you are sad and upset according to experts. Compiled from Healthlinelet's see!
Blow Balloons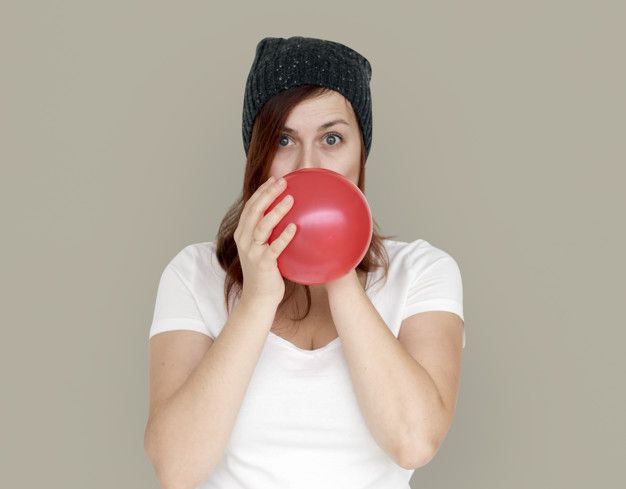 Illustration of blowing balloons/Photo: Freepik.com
Who would have thought that imagining blowing a balloon could help you to calm your raging heart and mind. When blowing a balloon, diaphragmatic breathing can help calm the heart and mind.
"Diaphragmatic (deep) breathing helps calm you down and lets your mind and body know you're safe," psychologist Rebecca Leslie told Healthline.
Research shows that deep breathing can promote comfort and relaxation while helping reduce symptoms of anxiety, anger, confusion, and depression. Leslie suggests imagining having a balloon behind your belly button that fills with breath as you inhale.
Inhale slowly through your nose until the balloon feels "full". This will probably take about 4 to 5 seconds. Then, purse your lips and exhale slowly for the same amount of time until you feel the "empty" balloon. Repeat this activity until you start to feel calmer.
Focus on One Color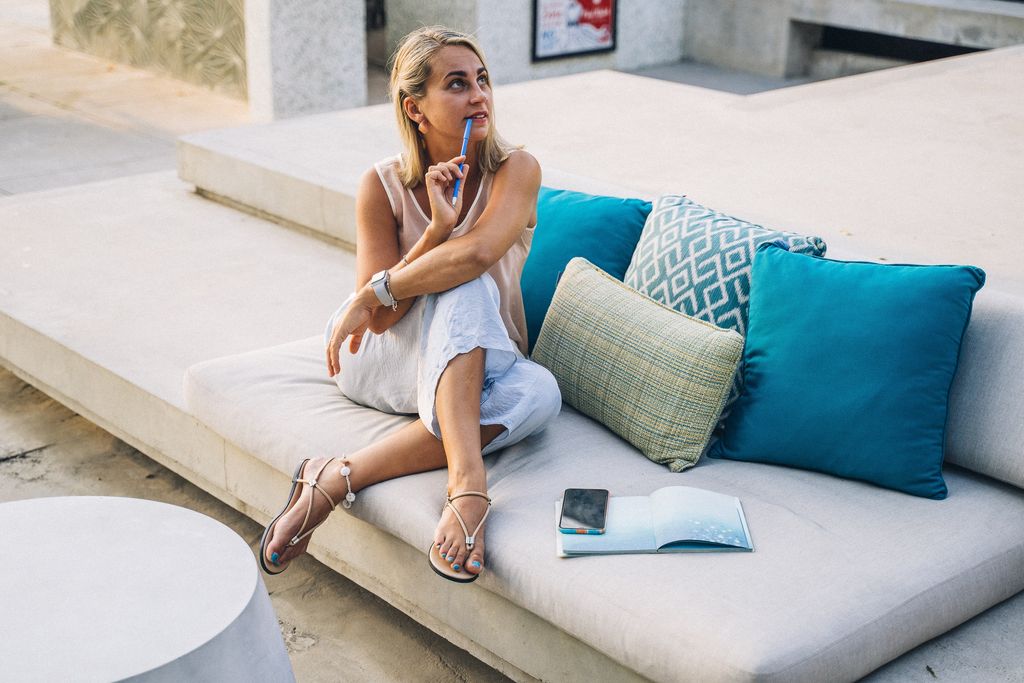 Illustration/Photo: pexels.com/ anna tarazevich
Look around you and try to find objects or objects that are blue or your favorite color. This will help you focus your attention on one point and make your mind calmer. Blue is believed to have a calming and relaxing effect.
"Make your eyes focus on the color while being aware of your breath, and inhale slowly for 7 seconds," says Selma Bacevac, a psychotherapist who specializes in childhood trauma and attachment.
Not only that, when you try to find different objects with the same color, it can also help take your mind off things that make you upset or sad.
Hug Yourself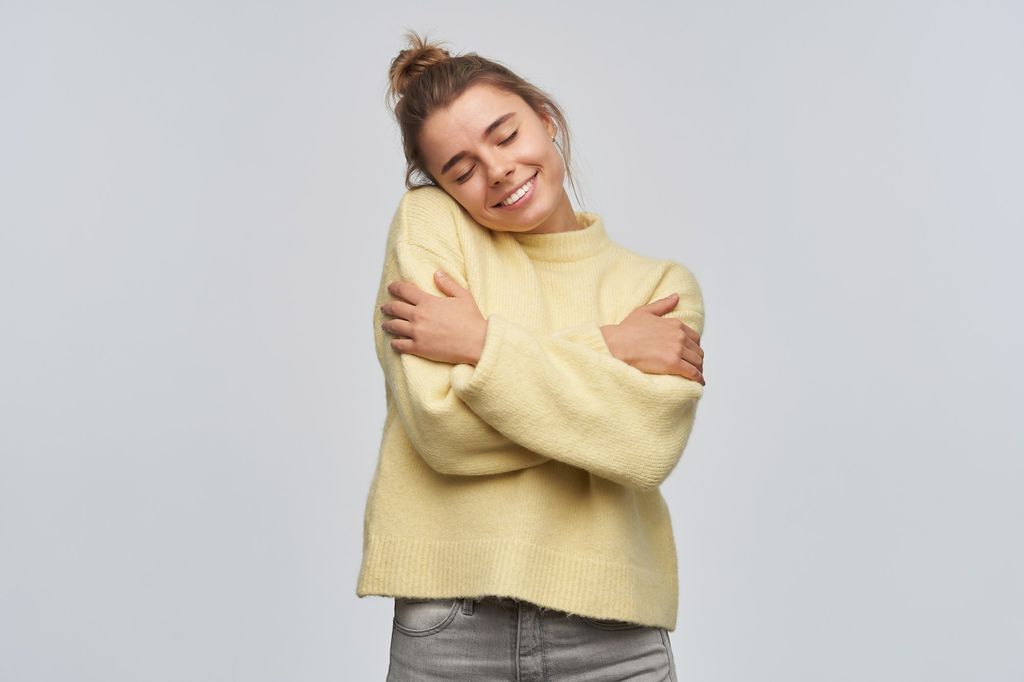 Illustration/ Photo: Freepik.com/nakaridore
Beauties, have you hugged yourself today? Hugs can help the brain release oxytocin. According to Joree Rose, a therapist, the hormone oxytocin can make you feel safe, connected, and loved.
No one hugged you today? Don't be sad just yet. You can hug yourself and the effect is similar. This is because the brain can't tell the difference between a hug from someone else and a hug you give yourself. So, try to hug yourself with your arms around your chest, this can calm your tense body.
Touch Something That's Being Applied
According to Kaylin Zabienski, a therapist and yoga teacher, you can try to calm your heart and mind by touching or playing with something you're wearing. For example, if you are wearing a long necklace with a pendant, you can move the pendant up and down through the necklace chain.
"It may not look like anything special, but the subtle vibrations and sound it produces are very soothing to me," says Zabienski.
Zabienski suggests doing the same with the clothes and accessories you use. "Exploring the object with your hands can soothe it, moving it around your skin, noticing its texture or any sound it makes."
Do Repetitive Activities
According to Jackie Tassiello, a certified creative arts therapist, repetitive activities that create rhythm can help relieve tension.
"Anything we do over and over creates a rhythm, which can relieve tension and create an outlet for our anxiety or stress," says Tassiello.
Examples of repetitive tasks that can help calm the heart and mind include knitting, cutting vegetables, folding laundry, and washing dishes.
Beauties, those are some simple activities that can help calm your heart and mind when you are upset according to experts. Good luck!
***
Want to be one of the readers who can take part in various exciting events at Beautynesia? Come on, join the Beautynesia reader community, B-Nation. The method REGISTER HERE!
(sound/sound)