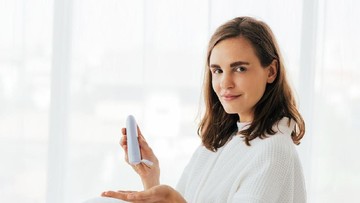 Newsdelivers.com
–
One of the skin care products that mothers must use for outdoor activities is sunscreen or sunscreen. This product is usually available in the form of a lotion, spray gel, foam, or stick.
Sunscreen is useful to protect the skin from UV radiation, both UVA and UVB. There are many brands of sunscreen available in the market that you can choose from.
However, recently a sunscreen product, namely Banana Boat, was withdrawn from the market since the end of last July. What is the reason?
Last Friday (29/7), the withdrawal of Banana Boat sunscreen was carried out on a sunscreen product in the form of a scalp spray.
Collect Associated Press, this product is known to contain small amounts of benzene. The last name is a chemical that can trigger the development of cancer due to repeated exposure.
Banana Boat manufacturer Edgewell Personal Care Co said that benzene was detected in its internal Banana Boat Hair and Scalp Spray SPF 30 review.
However, until now Edgewell has not received any reports about the side effects of these products.
Benzene is a colorless, flammable liquid. This liquid can evaporate quickly when exposed to air.
Benzene is one of the 20 most widely used chemicals in the United States. One of them was also found in the pulled Banana Boat sunscreen product.
Citing the pages of the American Cancer Society, benzene is known to cause cancer. This is found in a number of evidence showing the association of benzene with leukemia and other types of blood cancer.
A study in humans found that cases of acute blood cancer were more common in workers who were often exposed to high levels of benzene. Several studies have also shown an association of benzene with the type of leukemia in children.
While research in the laboratory found, benzene causes tumor formation in animals such as mice.
In addition to cancer, benzene can also cause mild effects such as dizziness, headache, tremors, confusion, or unconsciousness. Consuming contaminated food or liquids can also cause vomiting, stomach irritation, and increased heart rate.
While the long-term effects, benzene can damage the spinal cord which can lead to anemia and decreased white and red blood cell counts.
This is an explanation of the benzene that caused the Banana Boat sunscreen to be withdrawn.
CONTINUE READING CLICK HERE.
Mother, come on download Allo Bank digital app here. Get 10 percent discount and cashback 5 percent.
(about/about)