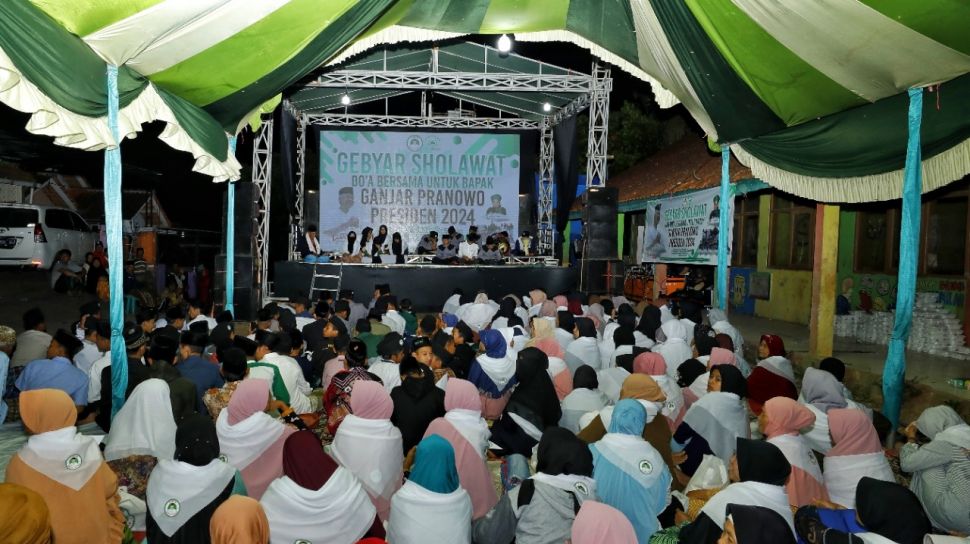 Suara.com – Ganjar Pranowo is well known among the Majalengka community as a figure who is close to the Islamic boarding school. This is the reason why thousands of santri together with ulama, kiai, ustad, and Islamic boarding school leaders have stated that they are ready to carry Ganjar Pranowo as President in 2024.
This was stated by the leader of the Al Hidayah Islamic Boarding School (Ponpes) Bantarujeg, Majalengka, Asep Supriatna.
"Pak Ganjar is a familiar figure among kiai and santri, he is close to ulama and santri. We scholars and students voluntarily, without coercion, are ready to support Pak Ganjar as President in 2024," said Asep at his Islamic boarding school.
Asep conveyed this after the celebration of sholawat and prayers for the good of the Indonesian nation and state, especially for efforts to carry Ganjar Pranowo as President in 2024.
Read Also:
Viral, UGM New Student Action Unveils Wadas Against Poster to Ganjar Pranowo, Public: Ospek Committee Ketar-ketir
The religious activity was held by volunteers from the Santri Support Ganjara (SDG) of West Java Province. More than 1000 people from the Majalengka community, especially the students, were present in this activity.
Asep stated that Ganjar's leadership has been recognized as bringing about change for the better. Both when he was a member of the legislature in the DPR RI, and currently, he has led the Province of Central Java for two periods.
"His track record is clear, this is not an impromptu leader. Mr. Ganjar has the capacity to become President in 2024," he stressed.
Asep said that during the event, his party prayed that the Indonesian people would be more prosperous and would find a leader figure who truly took sides and thought about the fate of the people, as Ganjar Pranowo has shown.
"Therefore, we also pray that Mr. Ganjar will always be healthy, be given blessings and be made clear the way to continue the National leadership in 2024," he added.
Read Also:
Funny! Not wanting to separate Ganjar and his wife, Erick Thohir is even angry with the Governor of Central Java
West Java SDG volunteer coordinator, Ach Hakiki added, Ganjar has indeed been known to the people of Majalengka as a hard-working figure, blends in with the community, is very prominent and exemplary by other officials throughout Indonesia.