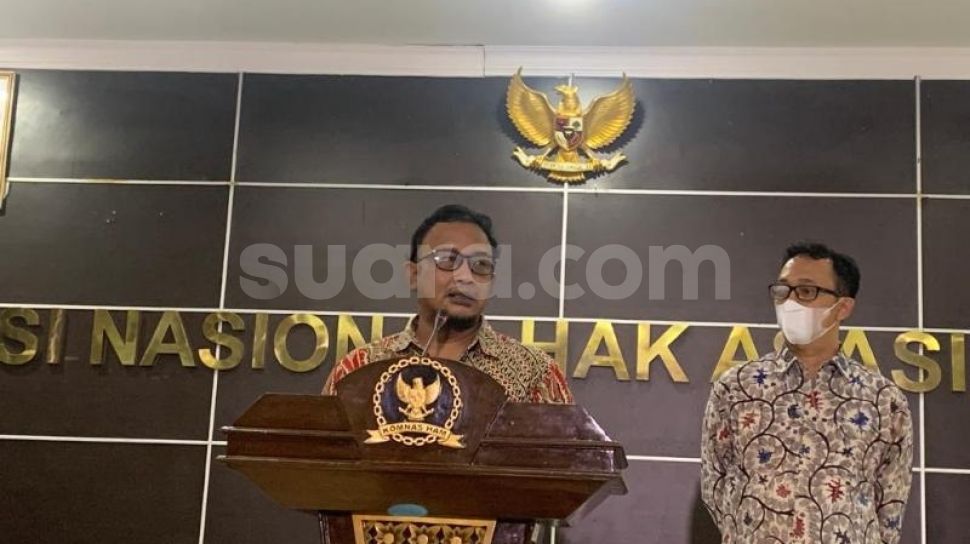 Suara.com – The National Human Rights Commission (Komnas HAM) has scheduled a follow-up examination of the Cyber ​​Police Team related to a number of cell phones or cellphones in the shooting incident of Brigadier J today, Tuesday (9/8/2022).
During the previous inspection, Komnas HAM had investigated 10 cellphones from 15 cellphones brought by the Cyber ​​Police Team.
"Yesterday, Pak Beka announced that from 15 cellphones there were still 5 cellphones that had not been given information because they were still in the process, and it would be held tomorrow (today)," said Komnas HAM Commissioner Choirul Anam during a press conference at his office, Menteng, Jakarta. Center, Monday (8/8/2022).
Previously, during the examination of 10 cell phones, Komnas HAM dug up some information. Among them are related to data, documentation, and digital findings previously owned by the investigative team.
Read Also:
The National Police Chief Will Announce the New Suspect in the Death of Brigadier J This Afternoon
"What we asked for information was related to photo documents, account contacts and other digital findings. We were also shown the administrative documents of the investigation," explained Beka.
Digital files were also obtained containing conversations some time before the shooting of Brigadier J.
"To conclude the investigation process, Komnas HAM received raw material about the conversation, which we will analyze further," said Beka.
Some time ago Komnas HAM also dug up information from the Cyber ​​and Digital Forensic Team of the National Police regarding CCTV and cellphones in the shooting incident. As a result, Komnas HAM was shown 20 CCTV camera footage obtained from 27 points.
In CCTV camera footage, one of them shows Putri who is the wife of Ferdy Sambo, Bharada E, Brigadier J and other aides doing a PCR test together shortly before the shooting incident.
Read Also:
In addition to examining Ferdy Sambo's wife, LPSK this morning met the special team to discuss JC Bharada E's application
Then there is data showing the presence of each party at the time of the shooting that killed Brigadier J.
The whereabouts of each party at the time of the incident were obtained from the cell dump technique, namely by tracking their whereabouts through their cell phones or cellphones. The data will then be analyzed by Komnas HAM.