Newsdelivers.com, Insertlive –
Social media residents were shocked by a video of a user buying a cold drink served in a plastic bag.
In the video shared by the Instagram account @birunyarina, the video recorder appears to be buying a cold drink.
However, he felt strange about the shape of the plastic bag given by the seller.
The plastic bag containing the red drink looked like a dangling trunk.
"I don't know anymore," wrote the video recorder.
The upload also reaped the pros and cons among netizens after seeing the shape of the plastic bag.
They commented that the shape resembled an elephant's trunk to the male genitalia.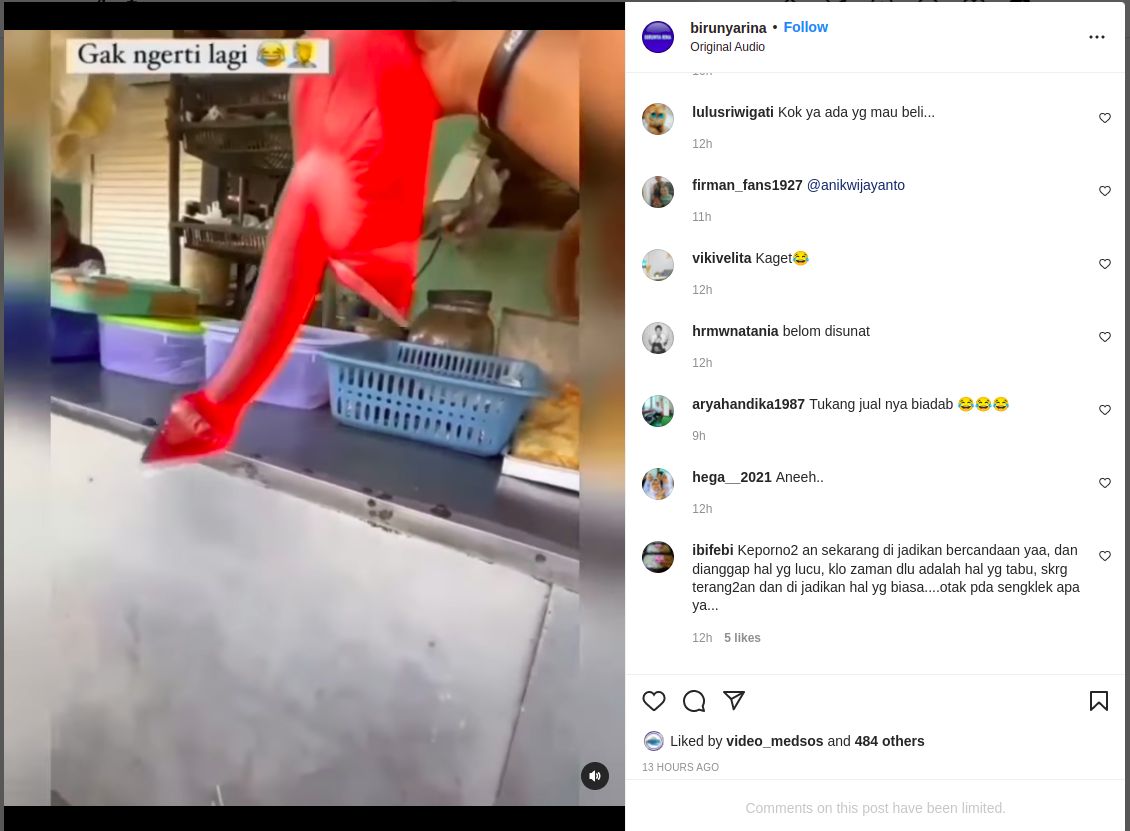 Ice with viral plastic shape/ Photo: doc. Instagram
In addition, there were also netizens who shared their experiences with getting similar plastic bags when buying drinks.
"Why don't you make 2 like that… if 1 makes your brain travel, where are you 😂,"said dowry_pretty_bo***.
"At that time someone was selling cakes like school cakes. sd. We're just going to be reprimanded for selling it. Because the children are not polite," added mamyzidanki ***.
"Now, pornography is made into a joke, and is considered a funny thing, in the past it was a taboo subject, now it's open and made into a normal thing…. what's wrong with the brain…" concluded ibif ***.
"In the past, when you bought a bajigur, it was in the plastic, during elementary school 😂," added desy_suta***.
(poor/poor)