Newsdelivers.com, Insertlive –
Raisa Andriana is one of the artists who is reluctant to show her child's face in public.
Although they often share photos of Zalina on social media, Raisa and Hamish Daud are compact to blur or hide the child's face.
However, Raisa and Hamish Daud recently seemed to let Zalina's face be exposed to the camera.
In the video circulating on TikTok, Raisa is seen holding Zalina. Beside them was the figure of Hamish Daud.
The three of them attended a social event about recycling plastic and electronic waste.
Zalina's face, which was revealed, was greeted with boisterousness from netizens, even though it was covered by a mask.
Netizens were relieved to finally be able to see a little of Zalina's face that was not covered by a mask.
They also praised Zalina's face as having an aura of beauty from her mother and a mulatto like her father.
"aarrg that's an ank???? seriouslyssss???? omg finally," wrote the account nevergiv***.
"Just wear a mask, it looks really pretty.. Zalina. Masha Allah ," added SugarStuff*** account.
"finally saw zalinaaa 🥰🥰," added the kuninggg *** account.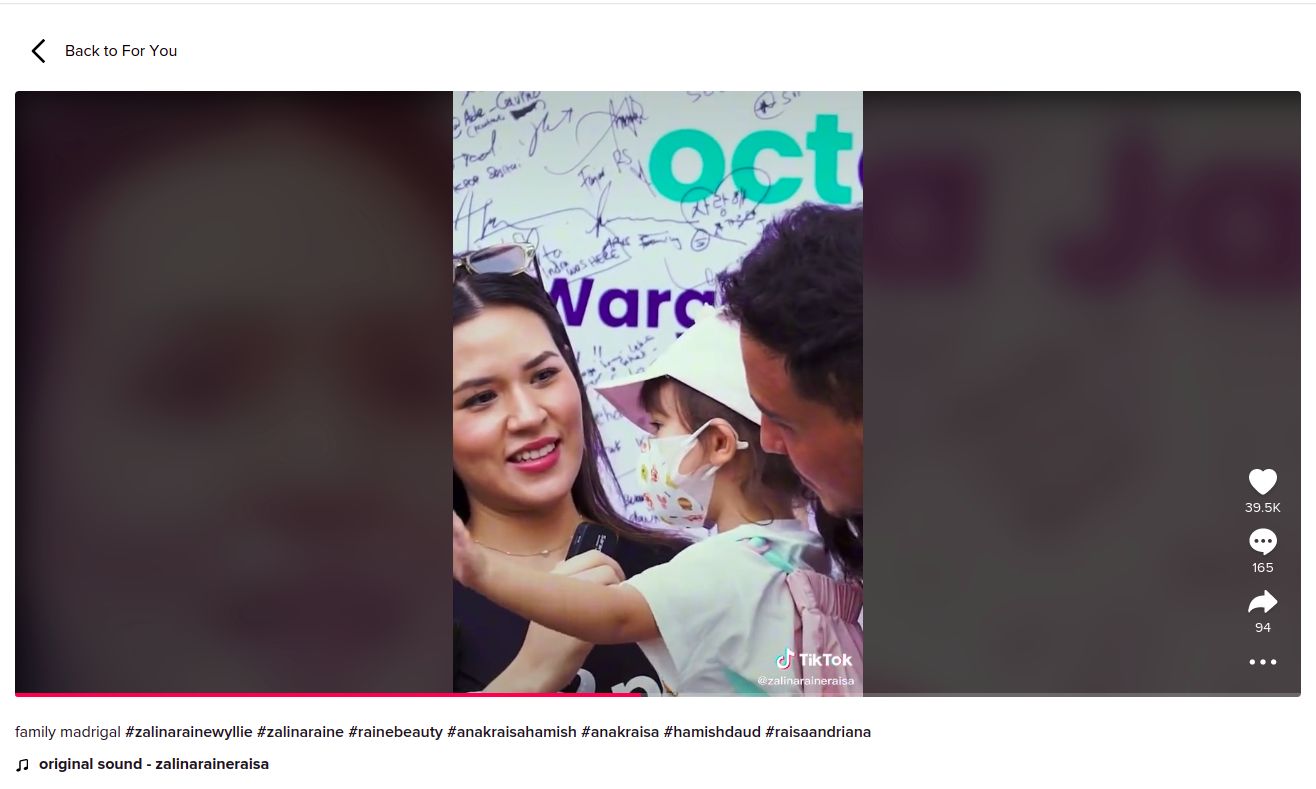 Raisa, Zalina, and Hamish Daud/ Photo: doc. tiktok
Besides Zalina's face, her son's call to Hamish Daud was also in the spotlight.
In the video, Zalina loudly calls the father as Bapak.
(arm/hand)