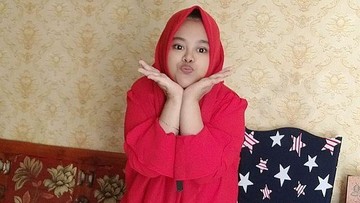 Newsdelivers.com, Insertlive –
Kekeyi returned to the public's attention through the latest upload on his personal Instagram.
He shared a beautiful poem that had been written in a book. The poem also highlighted public sympathy for inserting the initials of S.
Suddenly netizens immediately suspected that the S meant by Kekeyi was Syakir Daulay.
Surprisingly his name was mentioned, Syakir made a clarification. He firmly stated that the initial S that Kekeyi meant was not him.
"Not for me yay" said Shakir Daulay.
Even so, he praised the poem that Kekeyi had written and judged that the writing was suitable as a song lyric.
"But the poetry is also good, it can be a song lyric, wow," he continued.
Previously, netizens were excited to match Syakir Daulay with Kekeyi. Shakir is said to be applying beauty vlogger that.
The news came after Kekeyi announced the news that a mysterious man with the initial 'S' would propose to make Syakir's name dragged.
Kekeyi who felt bad because of the gossip that dragged Syakir's name, he also apologized to Syakir through direct message on Instagram.
(agn/fik)