Suara.com – Cheese is a dairy product that is commonly consumed, either directly or in addition to other foods. Unfortunately, not everyone knows how to store cheese properly.
Cheese that has been opened from the packaging, will dry and harden. To prevent that from happening, there is a special but simple way to store cheese.
"Cheese if you put it in an open area, especially in the refrigerator, it becomes hard. It's better to close it again, wrap it, and tie it into a small tupperware," said KRAFT Senior Marketing Manager Dian Ramadianti in a virtual press conference, Monday (8/8/2022) .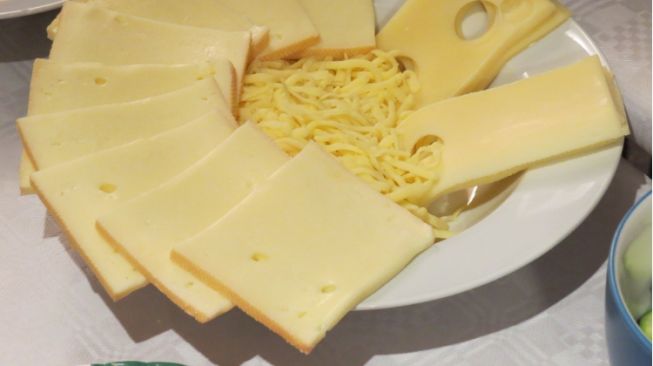 Cheese needs to be stored tightly to retain its moisture, added Dian. After being stored in a closed container, the new cheese is placed in the refrigerator.
Read Also:
Capital 3 Ingredients Can Make 3 Delicious and Interesting Snacks, Can Be a Trick to Save Children's Snack Money
"To make sure the humidity is maintained as before, God willing, it can last longer," he said.
Not only does it taste delicious, cheese also contains many nutrients that the body needs. Some of the nutrients contained in cheese such as carbohydrates, fat, protein, calcium, magnesium, zinc, phosphorus, vitamin A, vitamin D, and vitamin B12.
Quoted from Alodokter, cheese also contains omega-3, the amino acid cysteine, as well as various types of antioxidants, such as riboflavin, beta carotene, and glutathione.
There are also health benefits of cheese, including:
1. Maintain bone strength and health
Read Also:
Eating this type of cheese can increase the risk of dementia, researchers find!
As a type of dairy product, cheese is known to be beneficial for maintaining bone strength and health. This is thanks to the abundant calcium and protein content in it.