Newsdelivers.com, Insertlive –
Cita Citata and Didi Mahadika seem to be in love. The two of them are getting more and more confident in showing their intimacy on social media.
Most recently, it was alleged that Cita Citata had been proposed by Didi Mahardika. This allegation arose because the swordsman showed off the ring on his ring finger.
The ring that Cita Citata wore was probably a gift from her lover. Didi Mahardika's name was even embedded in the upload.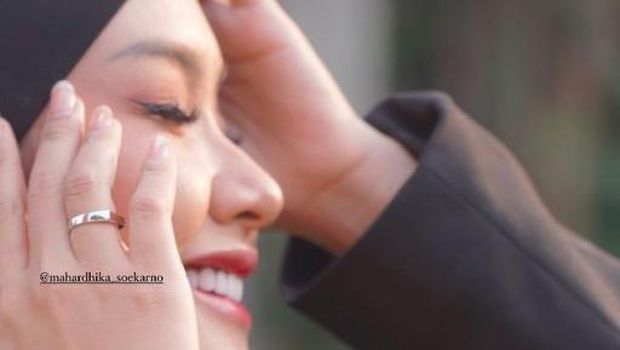 Didi Mahardika proposed for Cita Citata?/ Photo: Instagram
Before the moment of showing off the ring, Cita Citata had time to share activities when she was recording the latest song accompanied by Didi Mahardika. Cita Citata at that time received a love greeting from her lover.
"Halo, i love you," said Didi Mahardika while kissing his lover from behind.
"Love you more," replied Cita Citata no less intimately.
Cita Citata took a break for more than two weeks from social media. He has now returned to being active and claims to feel like his life is turning back to normal.
The love affair between the singer of Goyang Dumang and the grandson of President Soekarno did not go smoothly. Cita Citata was accused by netizens of being the perpetrator and the cause of Didi Mahardika and Rosmanizar's divorce.
(yoa/fik)