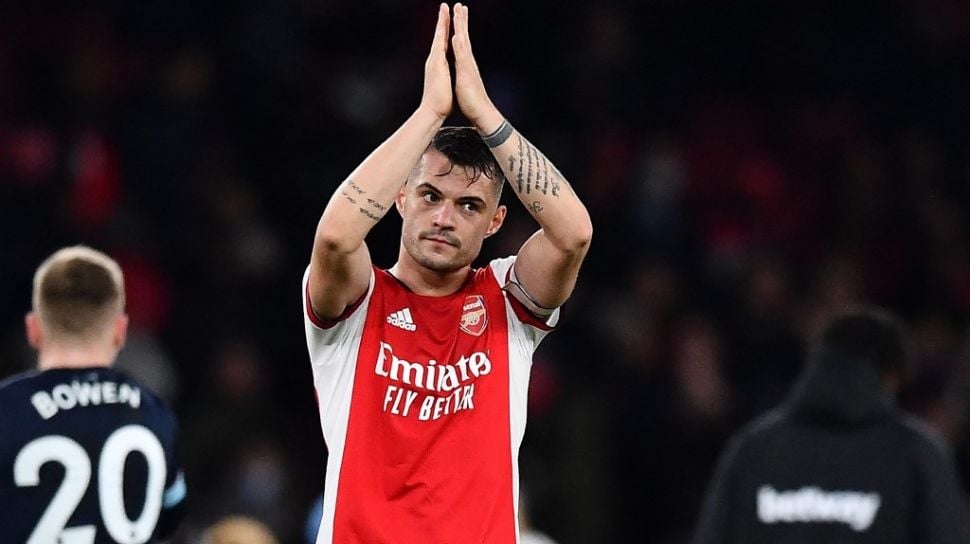 Suara.com – Arsenal's victory over Crystal Palace in the opening weekend of the 2022/2023 Premier League left controversy. One of their players was accused of being indicated by the gambling mafia.
Crystal Palace vs Arsenal duel took place at Selhurst Park, London. The Gunners managed to come out as winners with a landslide score of 2-0.
However, Granit Xhaka's yellow card in the 44th minute for diving near the Crystal Palace defence, was another highlight of the win.
The Albanian player tried to throw himself when he was near Crystal Palace's Joachim Andersen. Referee Anthony Taylor also firmly considered it a dive and rewarded the midfielder with a yellow card.
Read Also:
Last night's ball results: Arsenal were impressive, Bayern scored a goal until Lyon subdued AC Ajeccio
Granit Xhaka's diving action is again in the spotlight because the British National Crime Agency was previously also investigating the player suspected of conspiring with the gambling mafia from his country.
Black hair BrandTuesday (9/8/2022), Granit Xhaka was previously investigated by England's National Crime Agency after receiving a controversial yellow card in Arsenal's 4-1 win over Leeds United.
The action of Saka who tried to waste time in the final 10 minutes of the match by failing to take a free kick several times was revealed Daily Mail is being investigated in a suspected criminal conspiracy involving the Albanian mafia.
It follows that there was a €60,000 bet placed on seeing the Arsenal midfielder get a yellow card in the last 10 minutes of the game against Leeds.
The report was sparked by an investigation into former Swedish-Albanian footballer Alban Jusufi, who was convicted in Sweden for trying to pay the goalkeeper 182,000 pounds to let his team win.
Read Also:
Crystal Palace vs Arsenal Results: The Gunners Win 2-0 in Week One
Xhaka is a player who has repeatedly caused controversy during his time at Arsenal only to repeatedly receive red cards for his poor decisions in fouling opponents.