Suara.com – PT Astra Honda Motor (AHM) released a motorcycle whose design is quite cute and has an iconic and unique character. The motor is named Honda ST125 Dax.
This motorbike was released in Indonesia to provide a relaxed and enjoyable driving sensation for potential Indonesian consumers.
There are some interesting facts about the Honda ST125 Dax released by PT AHM. Here are a series of interesting facts from the Honda ST125 Dax.
1. Born in 1969
Read Also:
To Pay Debt, Mothers in Pekanbaru Desperate to Steal Dozens of Motorcycles
Honda ST125 Dax was born and launched globally since 1969. This motorbike has a concept iconic leisure bike with a distinctive look through the T-shape frame. This frame makes the fuel reservoir look simple.
"Honda Dax 2022 still maintains the appearance of the first generation," said President Director of AHM Keiichi Yasuda.
2. Has its own allure
Honda ST125 Dax is one of the iconic motorcycles that gives a nostalgic sensation. This motorbike has its own allure as part of a lifestyle and hobby for motorbike lovers in Indonesia.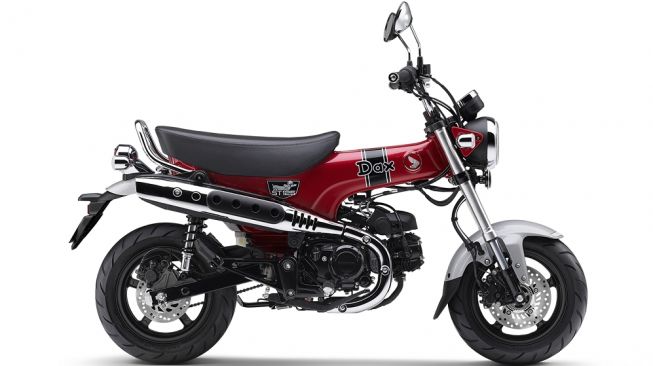 3. A Pretty Distinctive Retro Look
Read Also:
Funny! Thieves Move Quickly Steal Motorcycles on Crowded Roads, When In Action Their Children Even Left Behind at the TKP
The Honda ST125 Dax has a retro look with chrome handlebars positioned high for driving comfort and a chrome-protected exhaust.
In the middle of the frame, black line accents are embedded with the words Dax, as well as the classic Honda wing logo. The ST125 logo comes with a Dachsund dog cartoon touch.
On the lighting side, this iconic motorcycle for casual riding has an iconic round headlight design that has been supported by LED lighting and is found on the front, rear, and turn signals.
This gives a modern impression and good lighting on the Honda ST125 Dax. Digital panelmeter with negative display gives a simple yet informative impression.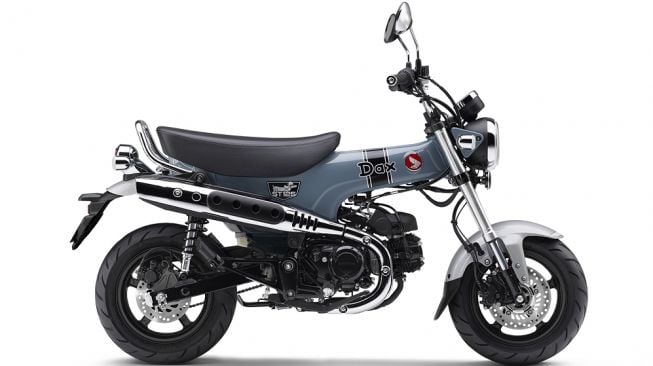 4. Convenient to use either alone or with a ride
This Honda ST125 Dax has a seat height of 778 mm from the ground and a longer space. This makes the motor comfortable to use for riding.
The embedded iron rear handle adds comfort and safety when driving in tandem. Inverted telescopic front suspension and rear suspension mounted on the back of the frame, claimed to be soft.
5. Use Powerful and Agile Machines
This motorbike is equipped with a 4-speed SOHC engine that has a capacity of 125 cc. The machine is claimed to be strong and agile and very supportive in driving in urban areas and casual driving activities.
The engine of this motor is capable of spewing out a maximum power of 6.6 kW at 7,000 rpm and a maximum torque of 10.4 Nm at 5,000 rpm.
This motorbike also uses single-channel ABS technology in the braking system with Inertial Measurement Unit (IMU).
This is to prevent the rear tire from lifting during sudden braking
6. The price that makes you shake your head
Honda ST125 Dax comes in two color variants, namely Pearl Nebula Red and Pearl Cadet Gray. Both are marketed at the DKI Jakarta OTR (On The Road) price of Rp. 81.750.000,-