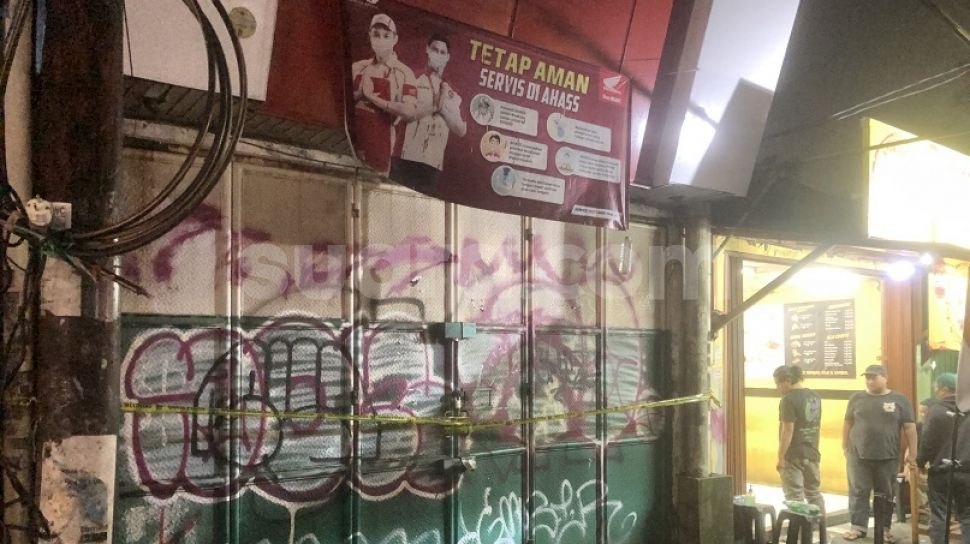 Suara.com – A fire broke out at a Honda repair shop on Jalan Kebayoran Lama, South Sukabumi, West Jakarta, on Monday (8/8/2022) at around 20.30 WIB.
The trader beside the location, Febri (33) said that he heard the explosion before the fire spread at the back of the workshop.
"Two to three times more or less at first, then a big explosion occurred behind," said Febri at the location, Monday.
Febri said that at the time of the incident the workshop was closed. The workshop itself has been closed since 17.00 WIB this afternoon.
Read Also:
Upset Elderly Desperately Burning Neighbor's House, Here's the Cause
Febri continued, the firefighters had some difficulty in extinguishing the fire because the hotspots were behind the building. Meanwhile the front door was locked tight.
"So it's a bit difficult to extinguish, so the lock from the outside can't be opened," he said.
The fire can be tamed after the owner of the workshop comes to open the lock on the iron door at the front of the workshop.
Febri himself was grateful because his place of business was not affected by the incident even though it was located next to each other.
"Thank God, it's just a pure Honda workshop," closed Febri.
Read Also:
Sumedang Tofu Restaurant on Jalan Raya Limbangan Garut caught fire