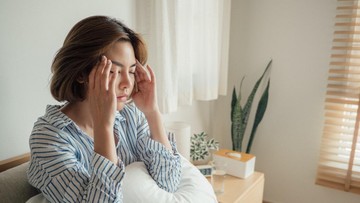 Newsdelivers.com, Insertlive –
Scraping is one of the popular traditional alternative medicine methods, especially in Indonesia.
Scraping treatment utilizes a special tool that is rubbed on the surface of the skin. The tool can be a coin, jade, or ceramic spoon.
Scrapings are believed to relieve a number of body complaints, such as aches, weakness, rheumatic pain, to nausea.
The method of rubbing a coin or jade over the surface of the skin can actually injure and rupture the blood vessels that lie beneath the skin's surface.
However, scrapings are thought to increase blood flow to reduce inflammation that causes aches and pains in the body.
So, does scraping really cure disease? Summarizing from various sources, here are the health benefits of scrapings:
1. Overcoming neck pain
Scrapings can relieve neck pain. Launching Healthline, there was an experiment in two groups to show the effectiveness of scrapings for relieving neck pain.
The first group was given the scraping method, while the second group was given a thermal heating pad.
After one week, the participants who received the scrapings reported less pain than the other groups.
2. Relieves migraines
Scrapings are known to treat headaches or migraines. Citing Healthline, there was a study in a 72-year-old woman who experienced headaches.
The woman was given gua sha (scraping from China) therapy for 14 days. As a result, the woman's migraines were getting better.
The study then claims that scrapings may be an effective treatment for headache relief.
3. Relieve Flu Symptoms
Scrapings are said to be useful for relieving flu symptoms, such as nausea, dizziness, to loss of appetite.
These symptoms may improve due to the heat generated from the scrapings. The body will feel warmer.
4. Treating Fever
Another benefit of scrapings is to treat fever. Scrapings are thought to stimulate a number of body points and regulate blood flow.
Scrapings can remove the heat that causes fever out through the skin. So the body temperature will drop.
Read the next page.
(KHS/KHS)