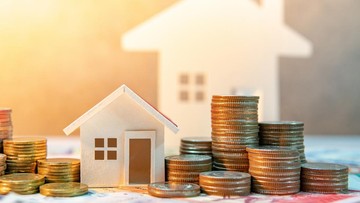 Newsdelivers.com, Insertlive –
A woman in Malaysia uploaded a photo of a room that was rented out for Rp. 1 million for one month.
Unfortunately, the price of a room with a minimalist size offered makes netizens sad.
From a photo that has gone viral on social media, it appears the appearance of a room with one floor mattress and a fan attached to the wall.
The photo of the bedroom with the size of a grave was first viral via a tweet on the Twitter account @flwrsxB.
The owner named Bunga said that the narrow room for rent was near the LRT station and the Kuala Lumpur Pavilion with a view of KLCC.
Netizens who saw the tweet were immediately filled with comments.
"Does it follow the size of the grave?" commented the account @waibe***.
"For a long time the people of KL (Kuala Lumpur) are no longer the same as the people of Hong Kong," explained the account @miir ***.
Launching from Says, a netizen also shared that rented rooms the size of a graveyard became a sad reality for some residents in Malaysia when renting a place to live.
"To be honest, I also rented a room in Manjung, Perak, for around Rp. 1 million and it was exactly like the viral photo. It was a shophouse with 1 floor containing 10 rooms," he added.
Meanwhile, quoted Wolipop, Netizens hope that there will be regulations for restrooms in the future for example by adding ventilation or windows.
"There is also a room for rent in Johor Baru, one month is R1.5 million. Before renting, the owners will ask whether the tenant works in Johor Bahru or Singapore. If in Singapore, there will be an increase of Rp1.8 million," concluded another netizen.
(dis/dis)