Newsdelivers.com, Insertlive –
Zico attended the radio broadcast and greeted fans after returning from his mandatory military activities last May.
Apart from Zico, StayC which is girl group Kpop is also present in radio broadcast programs 2 O'Clock Escape Cult-Two Show on Thursday (4/7).
They answered a question from one of the fans who was a listener of the broadcast.
One listener who is a high school student had hopes of debuting as an idol and asked STAYC how to become a popular idol.
The STAYC member gave his advice so that the middle student continues to work hard and persevere.
Then the radio MC asked the question to Zico who has become a popular idol today.
After thinking for a while, Zico gave his advice very honestly and brought laughter.
"Hm, you should meet a good agency," said Zico.
STAYC also agreed with Zico's words.
"Oh~ that's right. That's right," they said with laughter that exploded at Zico's overly honest answer.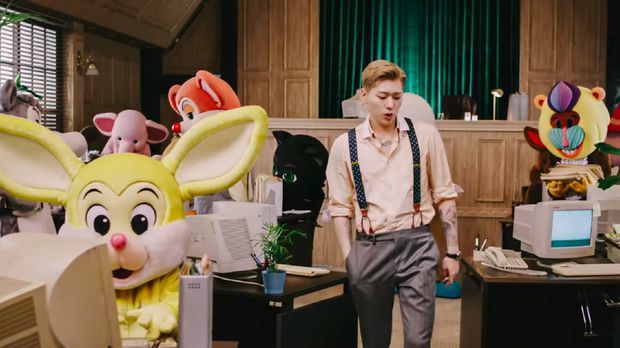 Zico BLOCK B/ Foto: Youtube/KOZ Entertainment
Netizens who watched the broadcast online also agreed with what Zico said.
"I totally agree, lol," said one netizen.
"I really think that the fate of an idol depends on the agency, they are the ones that make an idol succeed or fail," netizens added.
"It's sad but so truesaid another.
"Zico's answer got me thinking," another netizen said.
"The answer makes me sad actually," and various other comments.
(Nabila Sahma Libryanti/arm)