Suara.com – Persija Jakarta coach, Thomas Doll had expressed his anger during the press conference after the match against PSM Makassar at the BJ Habibie Stadium, Parepare, Friday (5/8/2022). He was annoyed that he had to wait long enough to give a statement after the match.
The PSM Makassar vs Persija Jakarta duel in the third week of Liga 1 2022/2023 must end in a 1-1 draw. The Kemayoran Tigers fell behind through Kenzo Nambu's goal (75′), before equalizing via Hanno Behrens three minutes later.
In a statement received by Suara.com, Saturday (6/8/2022), Thomas Doll appeared to be speaking in an annoyed tone. As a guest, he felt unappreciated for having to wait.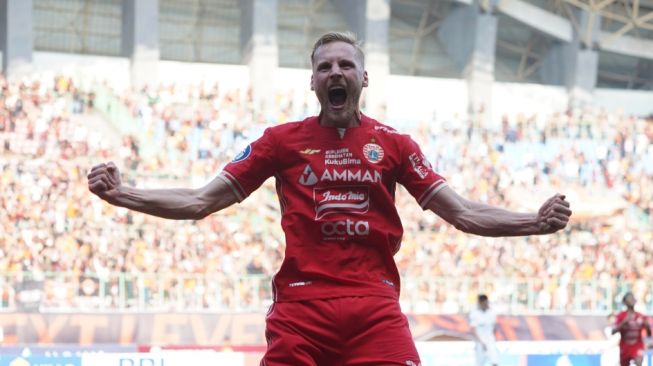 "I think this situation doesn't value us because we have to wait here for the press conference," said Thomas Doll.
Read Also:
Officially Joining Persis Solo, Ryo Matsumura Can't Wait to Play in Front of Laskar Sambernyawa Supporters
Thomas Doll said that his time was wasted considering Andritany Ardhiyasa and his friends had to return to Makassar from Parepare where the trip took up to three hours.
"Because my team has to travel three hours to get home. There's no way the visiting coach has to wait until the press conference is over. This can't be happening. You have to change that," he added.
Persija Jakarta through its media officer, Muhammad Nadhil, reported that there was a slight miscommunication and about three minutes late from the press conference schedule.
"There was a bit of a miscom, actually, and it happened to be about 3 minutes behind schedule, plus the coach was tired, so he grumbled," said Nadhil.
This draw makes Persija move up to fifth position in the Liga 1 standings with 4 points from three matches. While PSM remains at the top with 7 points.
Read Also:
A number of Persija players cannot be deployed, Thomas Doll is satisfied with the draw at PSM Makassar Headquarters