Newsdelivers.com, Insertlive –
A well-known celebrity on TikTok, Balena, admitted that she had received treatment from the man who claimed to be a spiritual expert.
Balena through her TikTok upload said that she had visited Gus Samsudin in 2021 because of a strange illness.
"In my body it was like an animal was coming out of my hips, it was a nephew who pulled it. The animal was just being pulled, then it was burned by my nephew, suddenly my body was hot. Then my eyes were red, my body was itching, my whole body itching," said Balena, launching detikJatimWednesday (3/8).
However, Balena just realized that the moment she was treated by Gus Samsudin was recorded into a video content uploaded to YouTube.
Balena also just found out that she was filmed during treatment with Gus Samsudin thanks to one of her management. Of course, this TikTok celeb was very surprised.
"Because my management asked me, 'How much is Ms. Lena paid? Is this on YouTube, right?' I don't know. Sure enough, because I was considered public figure a lot of comments came in, asked what about after Gus Samsudin? There are those who want to go there and so on," he explained.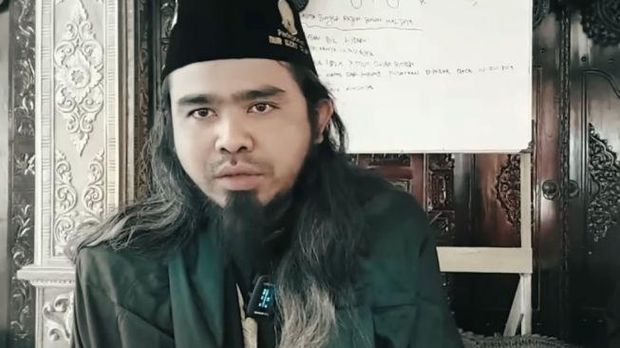 Gus Samsudin/ Photo: YouTube.com
Even though during the moment of treatment, Balena had asked Gus Samsudin's team for what purpose there was a camera recording something.
"I want to go there for treatment and I want privacy. I don't want to be public consumption. They don't say goodbye to me if it turns out that it was made for YouTube," he explained again.
For this reason Balena chose to clarify that he was notendorse by Gus Samsudin. In fact at that time, Balena paid Gus Samsudin with money worth Rp. 20 million.
"They (Gus Samsudin) asked for a tariff too, the tariff was not small. Like me, from Rp. 20 million to Rp. 15 million, my father was angry at Rp. 15 million like this," he concluded.
(day/day)