Newsdelivers.com, Insertlive –
Hotman Paris Hutapea also responded to the case of alleged sexual harassment by Razman Arif Nasution against his former personal assistant, Claudia Senduk.
This 62-year-old man also said that Claudia Senduk had time to pour out her heart about the sexual harassment she experienced.
"Oh, he also talked to me, it was Claudia, everything was told, we called in the morning," said Hotman Paris when met in the Kelapa Gading area, Thursday (4/8).
Hotman Paris said that he had predicted the harassment by Razman Arif Nasution. Hotman Paris began to smell it when Razman Arif was accompanied by several women.
"So, it's like this, from the start when he said there was Aspri and there was a girl beside him, asked all my assistants, I told you, remember that he will be in trouble later," said Hotman Paris.
"I have predicted. See later there will be problems, there will be scandals. Eh, that's true," he continued.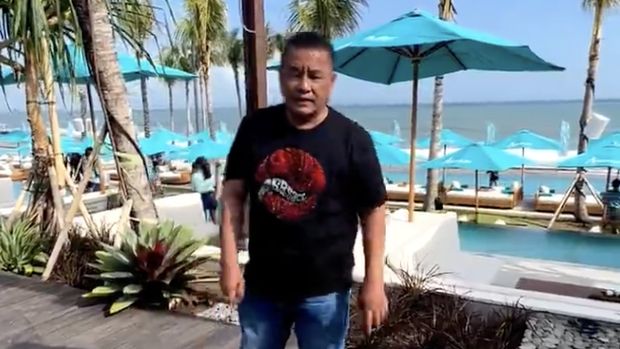 Take a peek at Hotman Paris' relaxed style at his Atlas Beach Fest/ Photo: Instagram hotmanparisofficial
Then, this famous lawyer compared Razman Arif Nasution with himself.
"When I got used to wanting 100 beautiful women beside me, I was tempted, but controlled," he explained.
Hotman Paris Hutapea firmly stated that he would continue to oversee the Razman Arif Nasution case. Moreover, Razman Arif Nasution had accused him of sexual harassment.
"I have reported (Razman's accusation) with the alleged crime, and he must go to (jail), until the court I will continue to follow this case. I will not stop," he concluded.
(kpr/kpr)