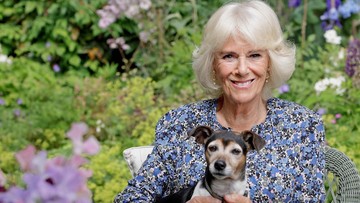 Newsdelivers.com
–
Despite being the top heir to the British throne, Prince Charles had to accept that when he was later crowned King of England, his wife Camilla Parker Bowles could not bear the title Queen. Why is that? And, does this mean that the position of Princess Diana will not be able to be replaced by anyone?
Prince Charles is the eldest son of Queen Elizabeth II. According to the rules of the British Empire, the prince with the title Prince of Wales is in first position in the order of heir to the throne.
In the past, when she became the wife of Prince Charles, Princess Diana was indeed mentioned as a candidate for Queen. Under royal law, the Princess of Wales is entitled to the title of Queen if Prince Charles ascends the throne.
Unfortunately, the marriage of Princess Diana and Prince Charles ran aground. The couple, who married at St Paul's Cathedral, London, July 29, 1981, divorced in 1996. Camilla's name was also mentioned as the cause of the divorce of Princess Diana and Prince Charles.
"I want my husband," Diana pleaded when she bumped into Camilla Express from biographies Diana: Her True Storywritten by Andrew Morton in 1992.
Prince Charles married Camilla
Prince Charles then married Camilla in 2005. Previously, Camilla was married to Andrew Parker Bowles in 1973 and divorced in 1995. After marrying Charles, Camilla did not necessarily get the title of Princess of Wales as Princess Diana carried.
Camilla later earned the title Duchess of Cornwall. Because before becoming Prince of Wales, Prince Charles had the title of Duke of Cornwall. However, if Prince Charles ascends the throne to become King, Camilla will not bear the title Queen.
British royal expert Angela Mollard said Camilla would receive the title of Princess Consort when Prince Charles becomes King. Reportedly, this had been told to Camilla before she became a member of the Royal family.
"She (Camilla) will only be Princess Consort. She will not be Queen, as was discussed when she married Charles," said Mollard, quoted by the Express.
Yes, Mollard said, recently there has been a commotion given that Queen Elizabeth II is getting older. The Queen will turn 94 on April 21, so Prince Charles is expected to succeed her soon.
Reported by Cleansheet, one of the reasons Camilla did not bear the title of Princess Diana was because of an affair with Prince Charles. It is also believed that the public will be against it if Camilla gets a certain royal title.
Even so, Prince Charles is reportedly disappointed with the Palace's decision. If he becomes King, Prince William and Prince Harry's father wants Camilla to accompany him as Queen. This is believed by Royal expert Richard Fitzwilliams.
Mother, come on download Allo Bank digital app here. Get 10 percent discount and cashback 5 percent.
Also watch the video about the facts behind Princess Diana's interview.
[Gambas:Video Haibunda]
(about/about)