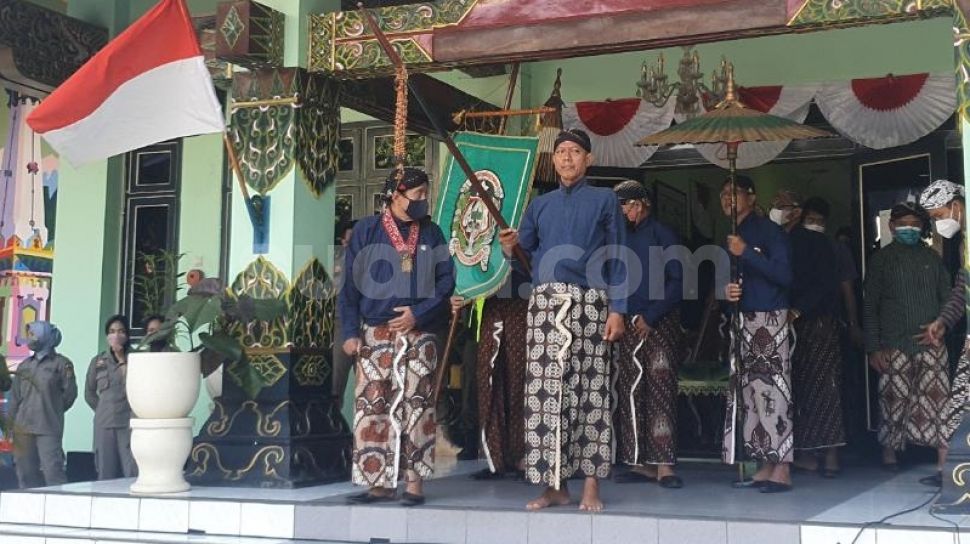 Suara.com – The Yogyakarta City Government (Pemkot) held a procession of the Spear Heirloom Kanjeng Kyai Wijaya Mukti on Thursday (4/8/2022). The procession is indeed routinely carried out once a year in the month of Suro.
The jamasan started with a procession of the pusoko birth ceremony, Kanjeng Kyai Wijaya Mukti's tomb which was taken out from the shrine in the office of the Mayor of Yogyakarta. Dozens of servants of the Ngayogyakarta Hadiningrat Palace were also present to guard the heirloom.
Before being jammed or bathed, the heirlooms are paraded around the Yogyakarta City Hall complex by courtiers. Until finally he arrived at the City Hall fountain and was received by the Acting Mayor of Yogyakarta Sumadi.
The spear heirloom which was a gift from Sri Sultan Hamengku Buwono X was then placed on the table that had been prepared. Sumadi then removed the jasmine flower which had previously been wrapped around the tip of the spear made in 1921.
Video Editor: Ariskha Ridhal Ikhrom