Along with 'mamba girl', 'earth girl', the term 'cake girl' became trending. The term 'cake girl' refers to a woman's dress style which is as colorful as a cake. Even this 'cake girl' dares to play with colors to follow the trend color block. Bright color combinations really make OOTD more interesting.
The 'cake girl' OOTD is incomplete without shoes or sandals that are just as cute, right? For Beauties who are also 'cake girls', let's see 5 shoe recommendations from brand colorful and adorable locale!
1. I Wear Up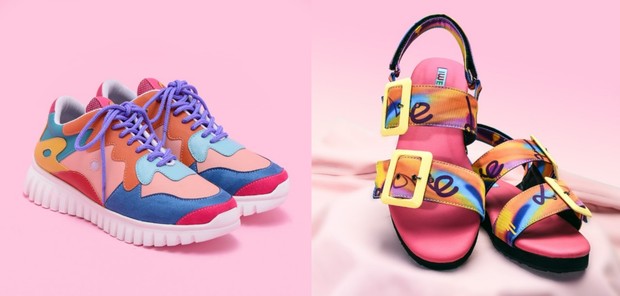 I Wear Up / foto: iwearup.store
Brand local shoes, I Wear Up has a large collection of shoes and sandals with cute colors. Of course, the I Wear Up collection represents owner-nya, Diana Rikasari. Fashion blogger, Diana Rikasari is known for her beautiful dress style colorful and cheerful. It's the same with the 2 I Wear Up products that are recommended this time, namely Art Class Sneakers and Love Only Sandals.
Upon seeing this Art Class Sneakers product, it seems that Beauties immediately said "funny". Combination of colors on sneakers this really catches the eye. The Love Only Sandals product is no less funny. With pink soles and color-dominated straps orange that reads "Love", making the legs look more beautiful.
2. CLOXVOX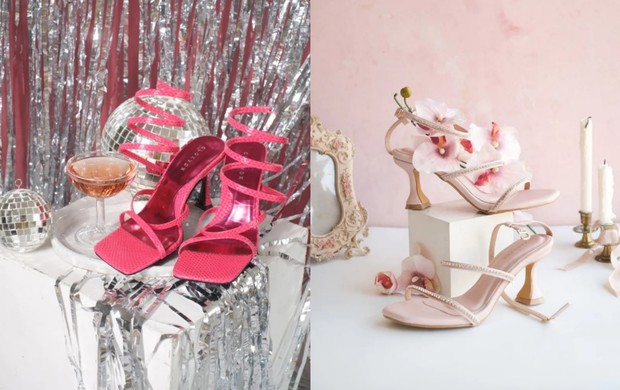 Cloxvox Shoes / foto: cloxvox.com
Who says the 'cake girl' can't wear heels pretty for her OOTD? Brand This local, which has been established since 2014, has a variety of collections heels beautiful with a modern model. Multiple collections heels from CLOXVOX suitable for beauties who girly and cute, like these two products, Kylie Heels and Noel Heels.
These two products include best seller from CLOXVOX. Kylie Heels products are unique, because they are equipped with straps that can be tied above the ankles. Besides, the color that pink fanta immediately made people glance. If Beauty has personality calmer, then Noel Heels is more suitable for you. Model simple from Noel Heels can be used for invitations or date with partner
3. Amazara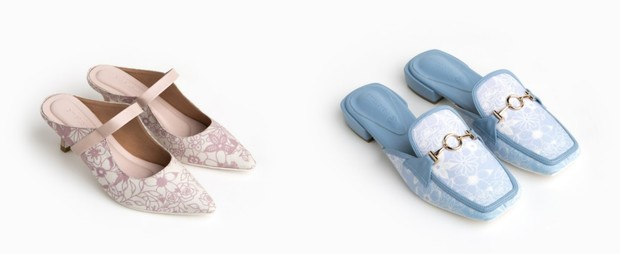 Amazara / foto: tokopedia.com
Brand These shoes made by Uma Hapsari have indeed been hits since 2015. After a hiatus for a while, Amazara has re-released shoes that are beautiful and charming. holding hands influencer, recently Amazara collaborated with Krisna Siantar. One of the two collaboration products is Coco Kitten Heels and Alice Mules.
This Coco Kitten Heels product is available in several colors, but the most interesting color is the Kueku variant. Coco Kitten Heels My cake has color soft pink with beautiful motif details on satin-like artificial leather on upper heels-his. Whereas Alice Mules has color soft blue which is good on the Lapis variant. With gold buckle detail on upper-her, make a product mules this is getting interesting.
4. Chile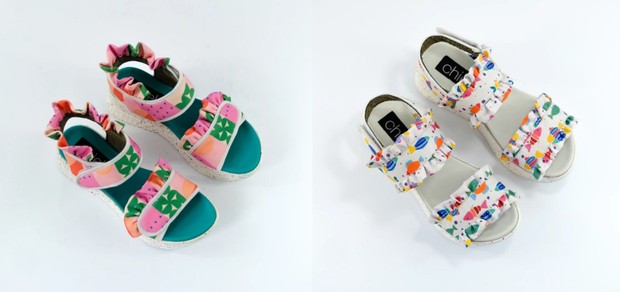 Chiel / photo: chiel.co
Beauties love sandals with sol platform tall and modern models? And so, Beauties had to glance at Chiel. Brand This shoe from Bandung has a collection of contemporary sandals with bright colors that will not make your appearance feel boring. For recommendations this time, fall on the latest products Bamba Cassy and Moana Pony.
Bamba Cassy combines colors coarse sun with upper colored soft pink and green with sweet lace. As for Moana Pony, it is dominated by white color with colorful fish motifs on it upper and lace. These two products have sol platform which is quite high.
5. PVN Shoes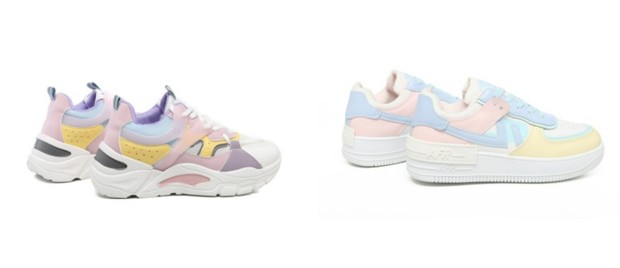 PVN Shoes / foto: pvnshoes.com
Not always girly, 'cake girl' can be stylish too sporty how come! PVN Shoes presents a collection sneakers comfortable for everyday use. Always the target of many women, PVN Shoes has a collection sneakers with style Korea today. Like these two products, Nayeon K-Pop Sneakers and Kara Old Skool Sneakers are becoming best seller.
Both of these products are available in the Candy variant, which is dominated by cute pastel colors. Nayeon K-Pop Sneakers comes in a combination of pink, yellow and soft blue with basic white sneakers. While the Kara Old Skool Sneakers have a color combination soft pink, soft blue and cream. Both complete outfit the 'cake girl' who sporty!
Those are 5 recommendations for 'cake girl' shoes from brand local shoes! Of the five brand above, which is your favourite, Beauties?
————————-
Want to be one of the readers who can take part in various exciting events at Beautynesia? Come on, join the reader community Beautynesia B-Nation! The method REGISTER HERE!
(fip/fip)