Suara.com – Doddy, the manager of Bunga Citra Lestari (BCL) was arrested by the police for being involved in a drug case in his apartment, Pasar Minggu, South Jakarta on Thursday (4/8/2022).
During his arrest, the police confiscated evidence from the manager of Bunga Citra Lestari (BCL) in the form of benzos, namely drugs that are classified as psychotropic.
At the crime scene, officers found 7 alprazolam pills, which are benzodiazepine drugs. In fact, the results of the BCL manager's urine examination also showed positive for benzo.
Reported from Alodokterbenzo or benzodiazepine is a class of sedative drugs that can be used in the treatment of anxiety disorders, panic attacks, muscle stiffness, insomnia, seizures, status epilepticus or alcohol withdrawal syndrome.
Read Also:
Wow, monkey pox can actually cause penis swelling to anal pain, you know!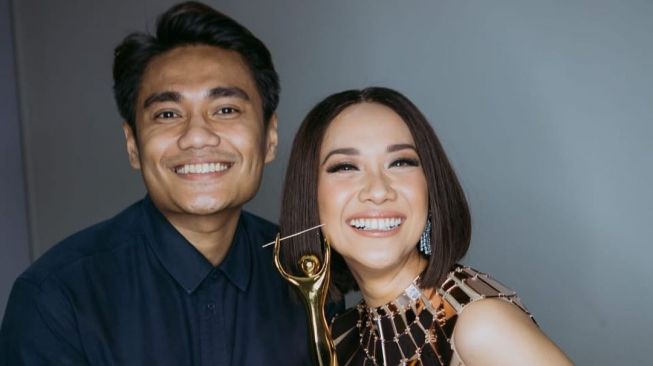 This drug works by increasing the activity of gamma-aminobutyric acid (GABA), which is a neurotransmitter that reduces the wisdom of nerve cells in the brain so that it has a calming effect.
However, the use of this drug should not be arbitrary and must be under the supervision of a doctor, because of the risk of causing dependence.
Reported from RxlistHowever, this benzodiazepine is rarely the only drug of abuse. People who abuse benzodiazepines are usually combined with other drugs to increase their effects.
For example, benzodiazepines are combined with certain opioids, a strong class of prescription pain relievers, to increase the euphoric effect.
In fact, excessive use of benzodiazepines can cause a number of side effects, such as:
Read Also:
Experience Monkeypox in Babies? Parents Don't Panic!
Slurred talk
Confusion
Seizures
Slow heart rate
Difficulty breathing
Severe weakness
Severe depression or coma
Benzodiazepine addicts are also at increased risk of developing dementia, a cognitive problem that causes gradual memory loss, difficulty using language and decreased motor skills.